Harbour Park
At the heart of Central Barangaroo is the Harbour Park. Measuring 1.85 hectares in size, it will be a place for everyone to gather on Sydney's foreshore.
The Harbour Park will build on our commitment to ensure more than half of Barangaroo is public open space. It sits on the harbour's edge within Central Barangaroo. Bound by Barangaroo Avenue to the east, Sydney Harbour and Wulugul Walk to the west, Nawi Cove to the north and Crown Resort to the south.
Harbour Park objectives
Achieve world class design excellence
Acknowledge and respect the Aboriginal connections to this place
Deliver an enduring framework for the use of harbour park
Seek opportunities to maximise public space that is flexible and equitable
Create a place that welcomes all
Integrate Harbour Park into the constellation of public open spaces that define Sydney and its harbour
Staged process
The planning, design and delivery of Harbour Park is a staged process: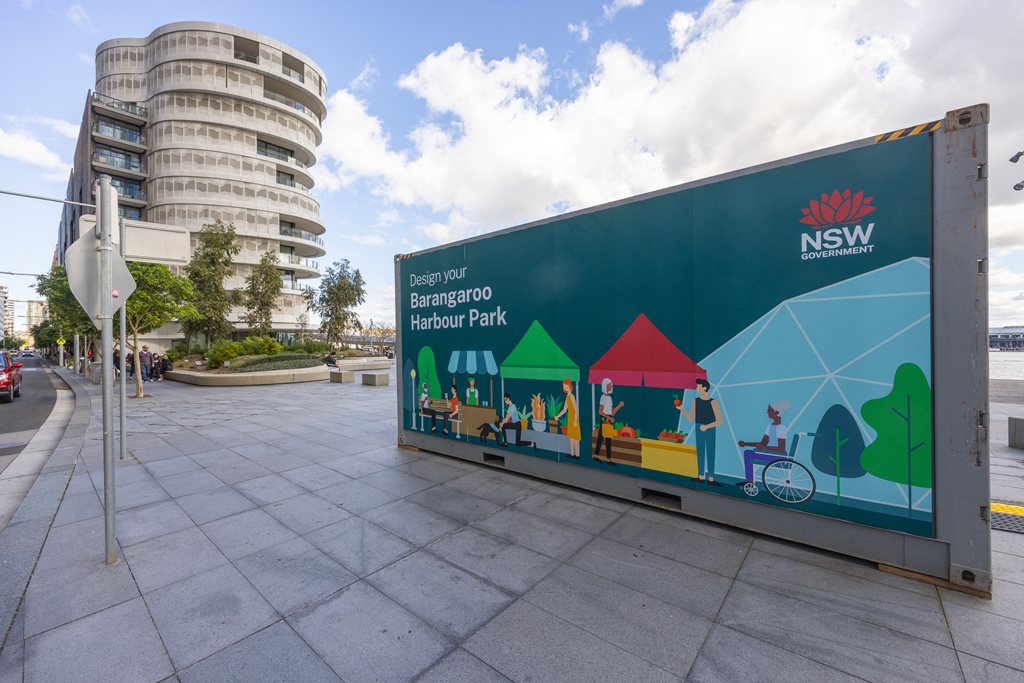 ​Community consultation
In 2022, stakeholder and community feedback was sought to help prioritise objectives and opportunities. This feedback was built into the design brief.
One of our key engagement activities asked the public to "design your Harbour Park" using the touchscreens in our pop-up container in Watermans Quay. 
Find out what were the top park features and activities.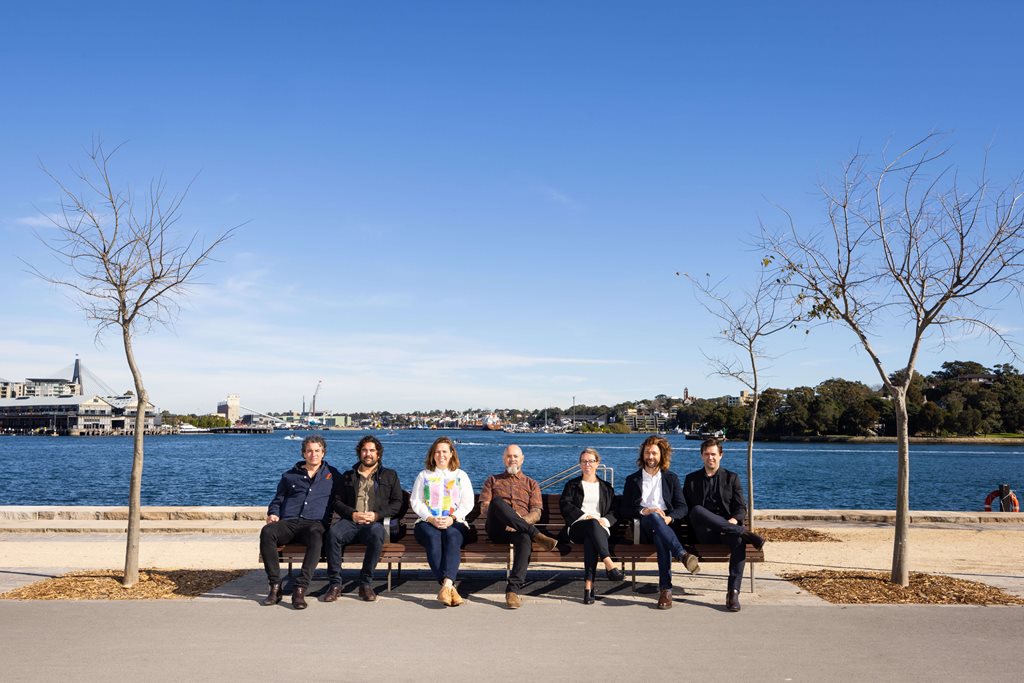 Design competition
In line with our commitment to design excellence, a design competition was held in 2023 find a design team to deliver the landscape design and integrated artworks.
An open design competition was held to attract the best designers from Australia and around the world. A jury chaired by former Prime Minister, the Hon. Paul Keating and comprising leading figures from the local and international design community selected the winner out of five finalists. 
The winning design is by AKIN, an Indigenous-led and Sydney-based design team comprising of Yerrabingin, Architectus, Jacob Nash, Studio Chris Fox, Flying Fish Blue and Arup.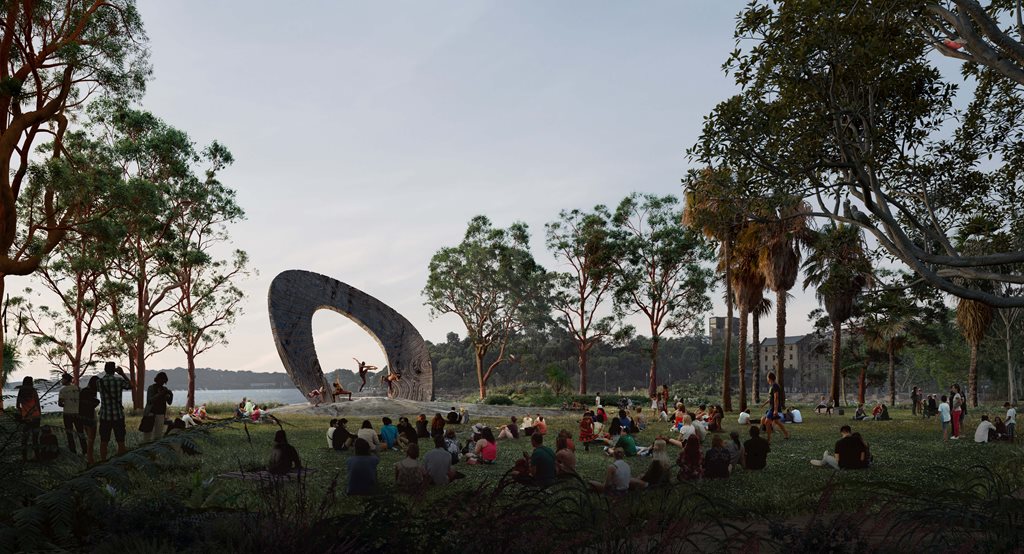 Concept design
In July 2023, the winning concept design was unveiled. 
The awe-inspiring design honours the long and deep First Nations history of the Gadigal, while leaving a legacy for the future. It showcases First Nations design methodologies to create a place that is rich in culture and deeply connected to Country.
The park features nature play for all ages and abilities, an event lawn for hosting community and cultural events, public art installations, winding pathways to explore, extensive native planting and interactive water features.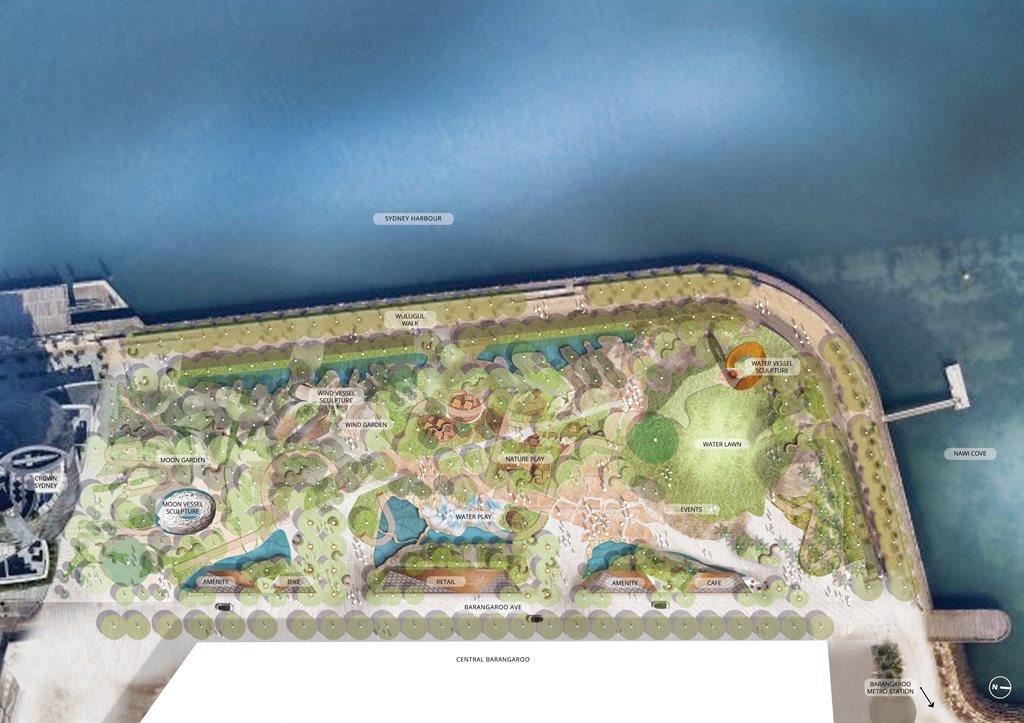 Statutory planning
A formal planning and consultation process will be required to approve the final design and delivery of the park.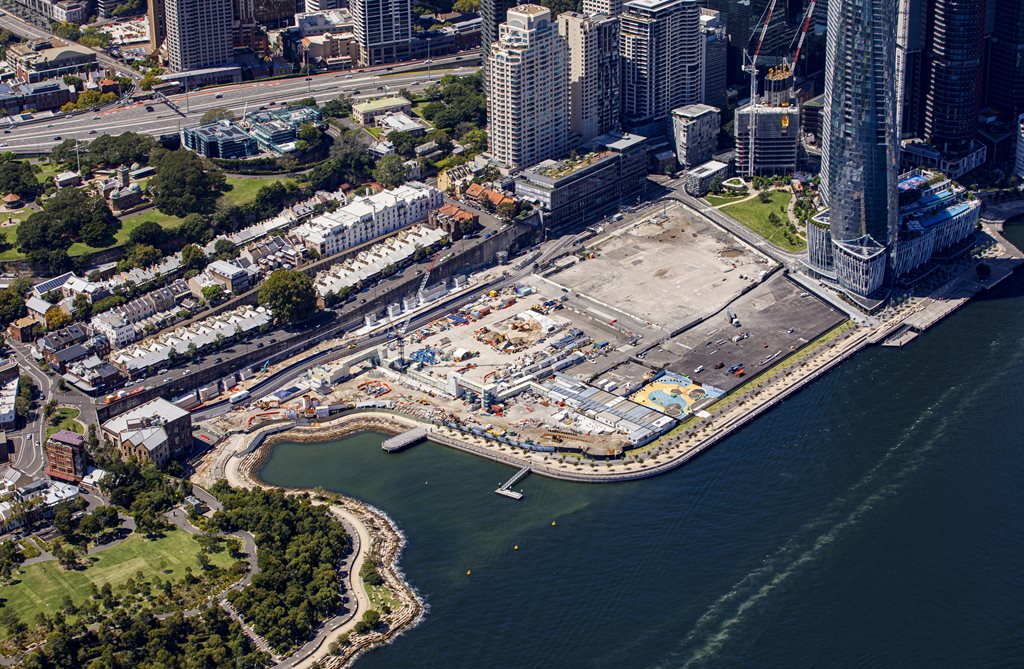 Delivery
Subject to planning consent, delivery of Harbour Park will take a number of years.