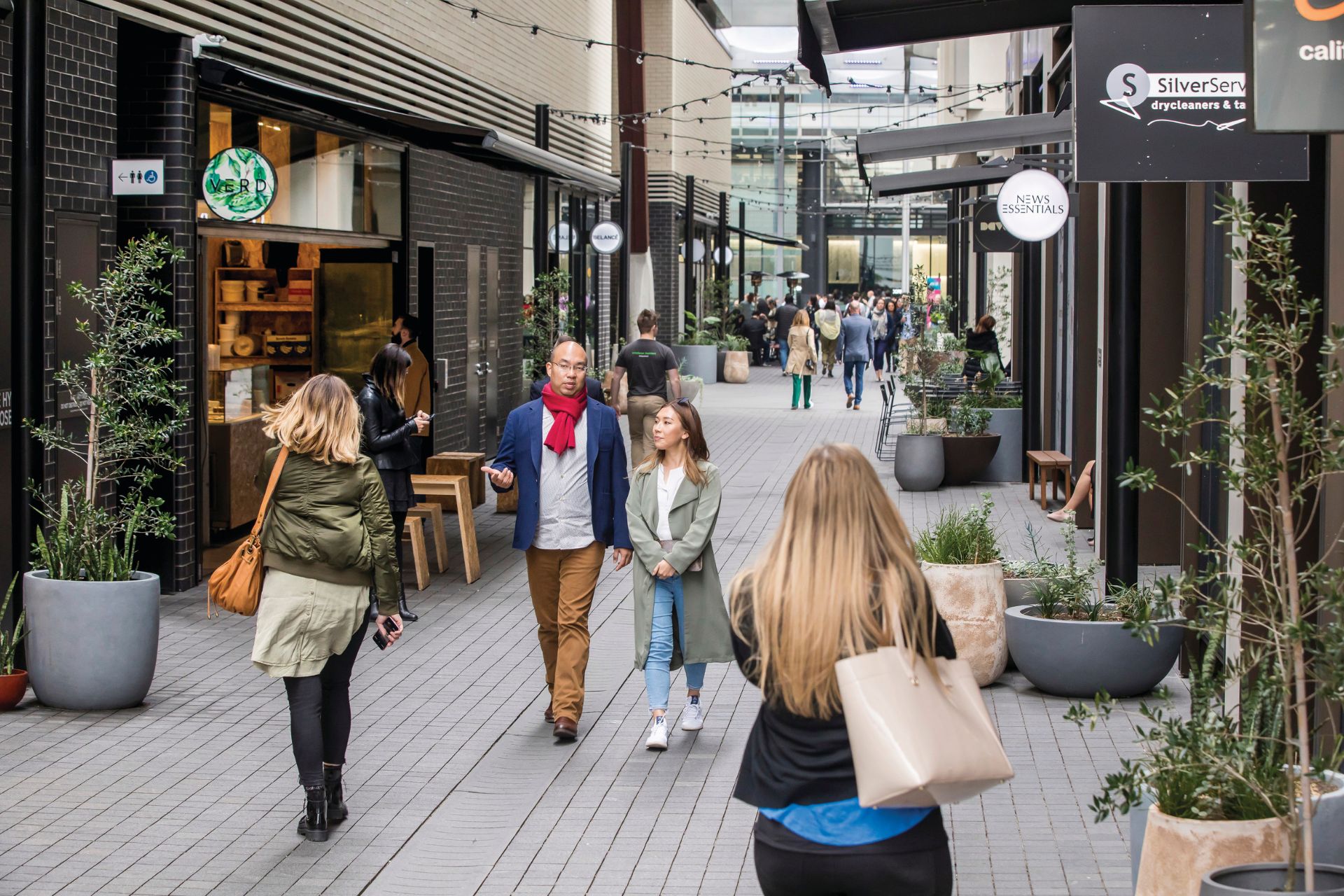 Precinct
The Streets of Barangaroo
---
---
Getting Here
The Streets of Barangaroo is just a short walk from Wynyard Station, the ferry, taxi ranks and walking.
Address
Barangaroo Ave, Barangaroo
Opening Hours
Daily 7am – 11pm
The Streets of Barangaroo are the thriving heart of our city's newest, buzziest precinct. Visit and you'll find Sydney's best restaurants, bars and events - plus green spaces with breathtaking views of the harbour.
Looking for the best things to do in Sydney? You'll find them here in Barangaroo: a world-class waterfront precinct, designed just for you. What was once a disused container terminal is now a space for all to enjoy with sustainable architecture, open public spaces and over 90 bars and restaurants.
There's something for everyone, from delicious cheap eats and waterfront walks, to lavish fine dining, rooftop cocktail bars and plenty of shopping.
Eat & drink
Hungry? You've come to the right place. Barangaroo is home to many of Sydney's best bars, restaurants, coffee spots, and hidden gems just waiting for you to explore.
There's serious coffee, acai bowls and garlic Omurice at Devon cafe and perfect pastries, pies and rolls at Bourke St Bakery (a Sydney institution).
Later in the day venture to the waterfront for award-winning seafood-focused dining at Cirrus complemented by stunning views across Darling Harbour and Goat Island.
Or for something more casual try dumplings, buns and delicious modern Chinese food prepared with local Australian produce at Lotus.
Later in the evening you'll be spoilt for choice when it's time for a tipple. Head to Barangaroo House, which features three bars across three levels including holiday feels and a sunny waterfront terrace at House Bar, Japanese inspired bites, cocktails and DJs at Rekodo or top-floor cocktails and views of Sydney's skyline at Smoke on the rooftop.
Explore The Streets
There's more to Barangaroo than delicious food and drink. It's the perfect place for shopping with made to measure garments for men at Modarte and sophisticated, handmade women's footwear from Nina Armando.
You can also browse a great range of health and wellbeing services plus childcare facilities.
Once you've filled your shopping bags, why not see what else is on at Barangaroo?
Getting to The Streets of Barangaroo
Barangaroo is right in the heart of Sydney, just minutes from the CBD with excellent public transport links:
The nearest train station is Wynyard Station, minutes away via Wynyard Walk.
Ferries via Barangaroo Wharf drop you right at the heart of the precinct.
The Sydney Cycle network connects Barangaroo with the city.
Bus routes 252, 254, 261, 288, 290 and 292 stop at King St Wharf.
If you'd rather drive there's two levels of Wilson car parking underneath Barangaroo Reserve.