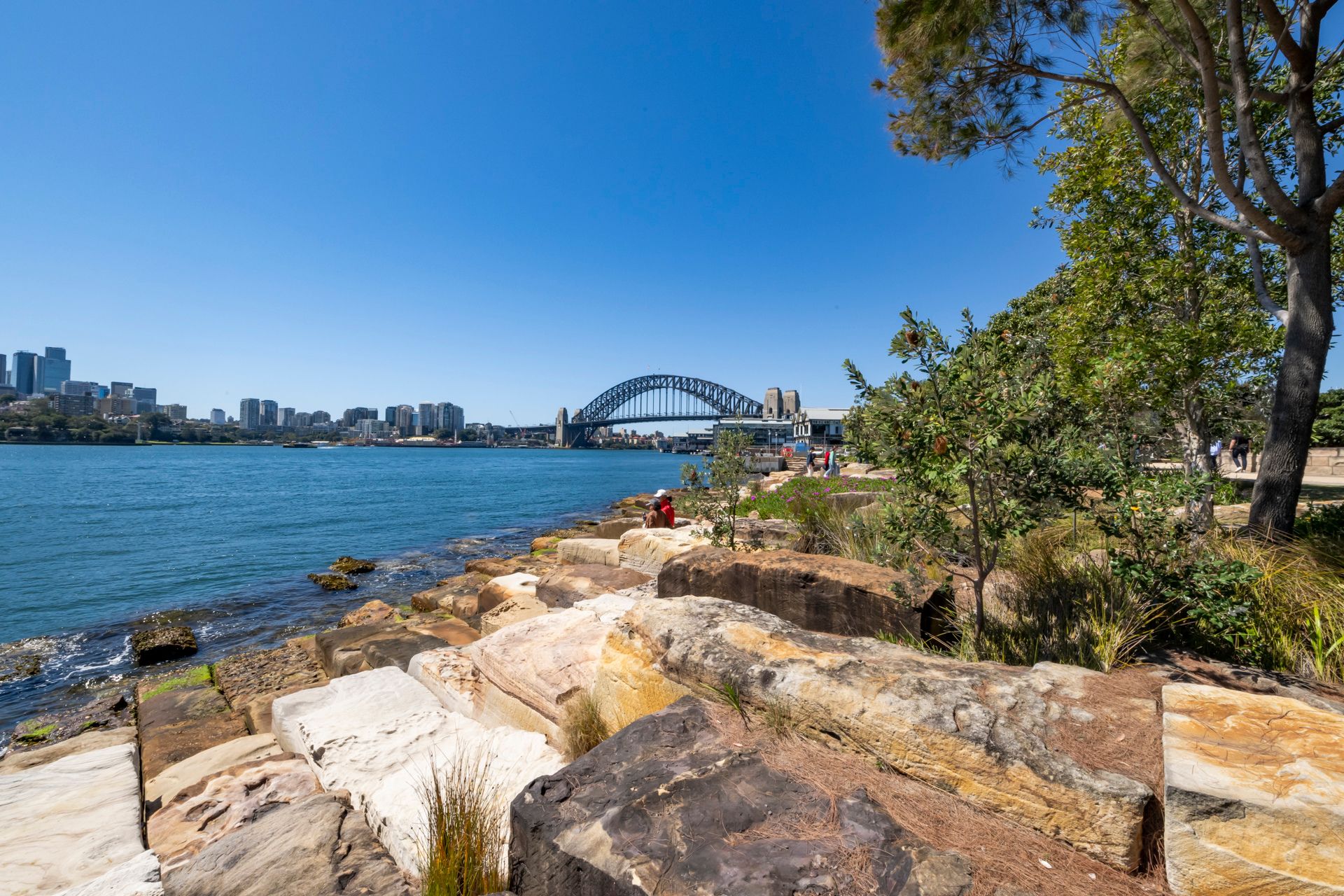 View gallery
Just a splash away from the harbour, you'll find Bridge Lawn - a stunning waterfront green space with views north to the Harbour Bridge.
This intimate, open air event venue is guaranteed to wow guests at your next event, with one of Sydney's best views. It's ideally suited to small events, filming and photography, wedding ceremonies and picnics. 
A lawn with a one-of-a-kind view
Barangaroo Reserve boasts 6 hectares of green space, planted with 75,000 native trees, atop ancient, golden sandstone. Its foreshore has near 360 views, from the south, west and north of Sydney's harbour. 
But you'll find one of the Reserve's best views from Bridge Lawn. This space is planted with native trees and has sandstone seating, with a breathtaking view north across Sydney Harbour with the bridge off to the side. 
Book a harbourfront lawn for your next event
Bridge Lawn is just minutes from the CBD and easily accessed by foot via Wulugul Walk, by car via the nearby 300 space carpark or via public transport. 
It has room for up to 30 people making it perfectly suited to smaller, more intimate events. Book the space for your next event today. 
Approximately 300 m2
Capacity 30 pax
Appropriate use
Photography

Individual ceremonies e.g. weddings

Events

Filming
Small events & picnics
Filming and photography
Wedding ceremonies
Please contact Placemaking NSW directly to discuss.
Please contact Placemaking NSW directly to discuss.
Surface

Toilets

Located at Marrinawi Cove (Pumphouse Toilets)

 

Pedestrian access

From Barangaroo Reserve and Wynyard Station through Barangaroo.

 

Vehicle access

No loading zones are available

 

Parking

Power

Water