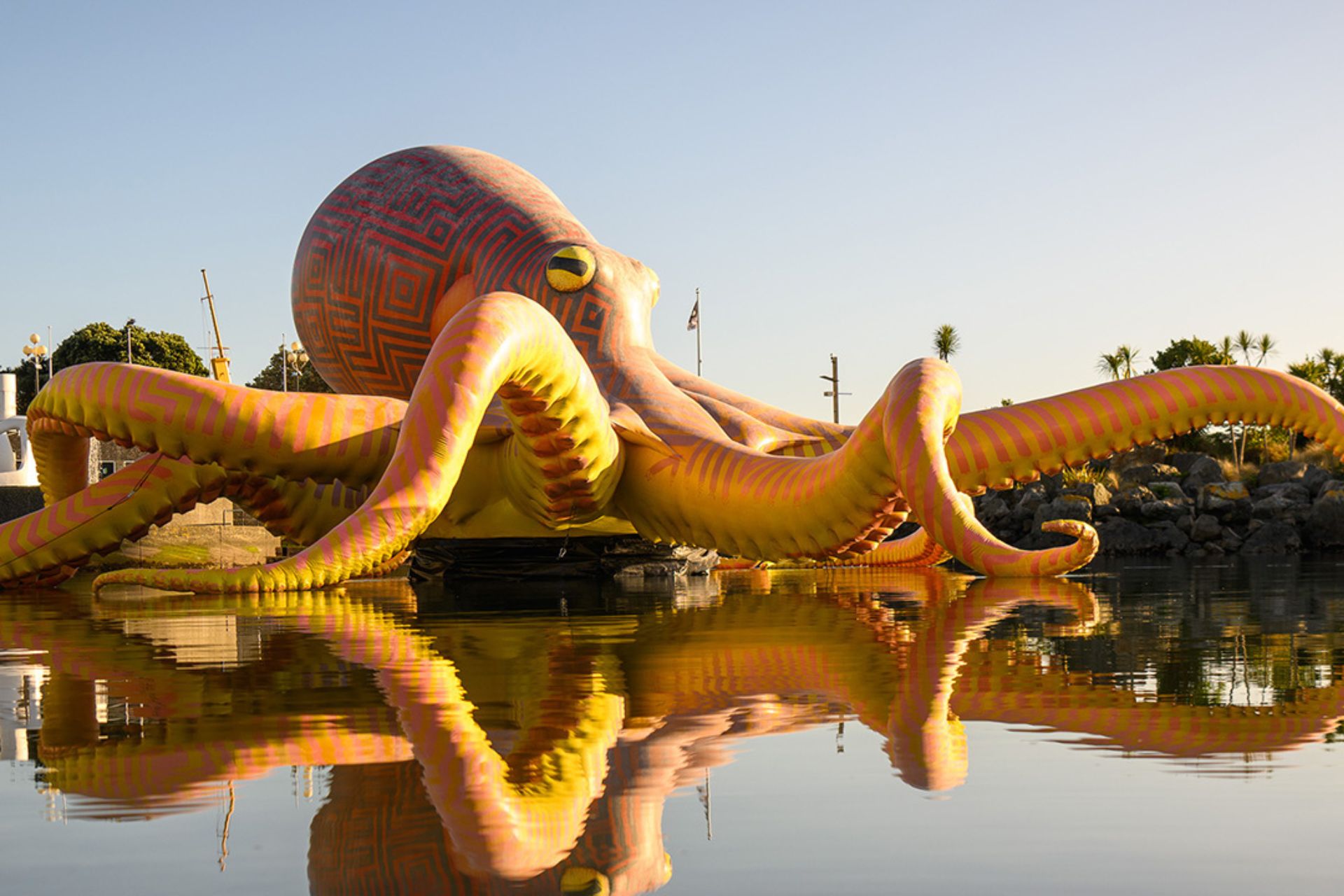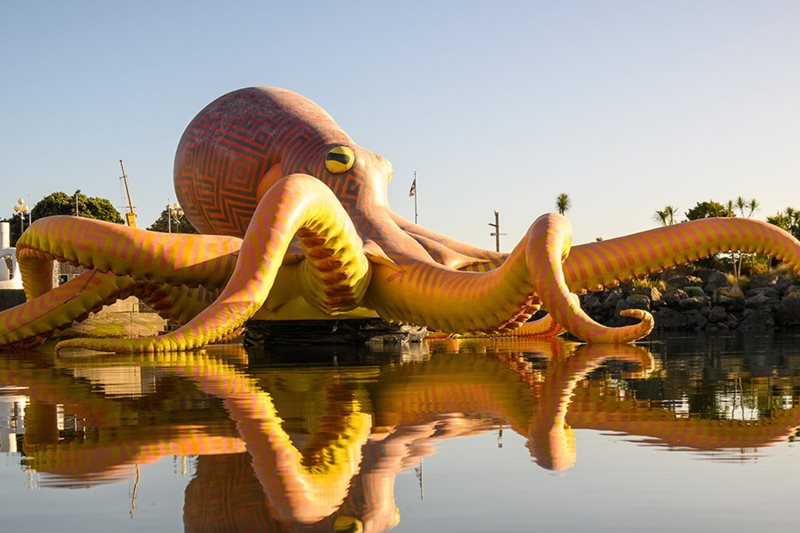 Event
Te Wheke-a-Muturangi: The Adversary
---
Where
Watermans Cove Barangaroo NSW 2000
There are many stories lying deep in the Pacific Ocean. None is more amazing than that of Te Wheke-a-Muturangi.
In Māori mythology, Te Wheke is the giant octopus chased by Kupe, the legendary Polynesian fisherman and navigator who some say was the first to discover Aotearoa New Zealand. In the epic encounter, Kupe dealt many terrible blows to Te Wheke – eventually killing her – and from that moment on, a red sunset reflecting on the sea is thought to be the blood let during their legendary battle. Centuries later, the giant octopus in that story will travel across the Tasman Sea to share her tale for the very first time in Sydney. 
Created by the multi-disciplinary Māori artist Lisa Reihana and made from more than 1000 pieces, the floating, majestic Te Wheke-a-Muturangi sculpture will take up residence in Watermans Cove, gently animated by harbour breezes and shifting currents, bathed in sunlight and moonglow. 
Scan the QR code on-site to hear Te Wheke's remarkable story. Or hit the harbour on a kayak tour for an up-close encounter.  
Sign Up
Subscribe to be the first to know about our latest news and events.