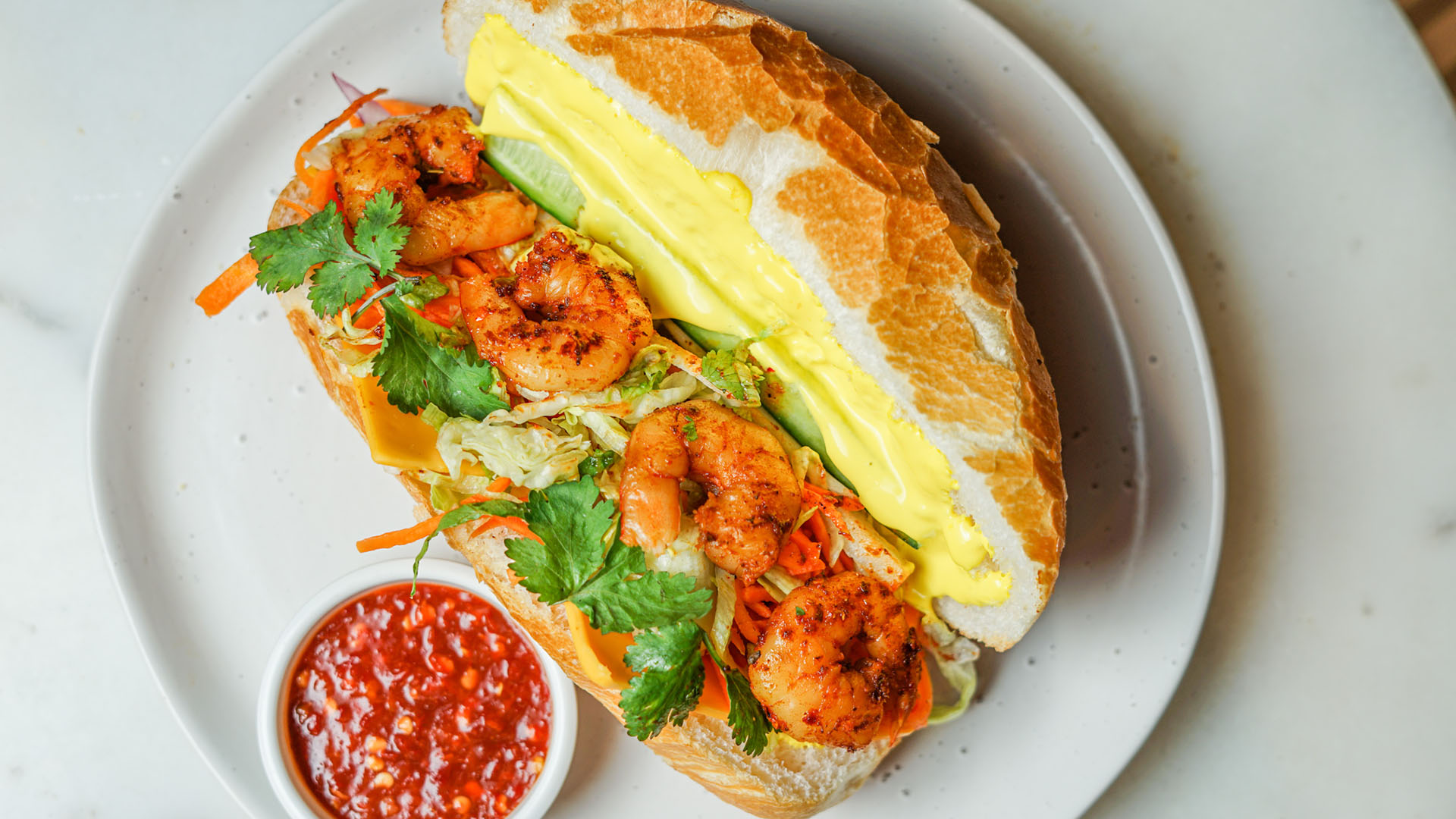 View gallery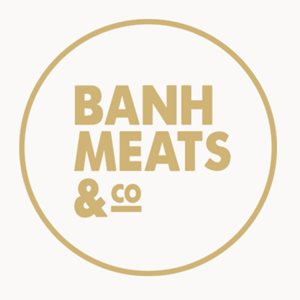 Eat & Drink
Banh Meats & Co.
---
---
Address
Scotch Row, Shop 18
Barangaroo
Opening Hours
12 noon - 11pm, Mon - Fri
4pm - 11pm, Sat
Closed Sun
Bahn Meats & Co is a Barangaroo Sydney Vietnamese restaurant serving a huge range of takeaway and dine in Vietnamese sandwiches, bowls, and breakfasts.
Looking for Sydney's best bánh mì? You'll find it at Bahn Meats & Co. along with fresh Vietnamese vermicelli bowls, breakfast sangas and more. 
A bánh mì Vietnamese sandwich is one of life's simple pleasures. Take a freshly baked baguette and slather it with pâté and mayo, then add crispy pork, fresh herbs, pickled carrot and onions and you've got something magical. 
That's the idea behind Banh Meats & Co., a Sydney Vietnamese cheap eats restaurant that serves six bánh mì flavours plus a selection of Australian and Vietnamese dishes. 
Ready to taste Sydney's best bánh mì? 
Bahn Meats & Co. is a casual restaurant, perfect for a quick bite or a takeaway lunch. There are six bánh mìs on the menu including the ultimate crispy pork, a vegan salt and pepper tofu, plus a super fresh grilled prawn option. 
They're all delicious but you can't beat a crispy pork with extra pickled chilli!
A varied Vietnamese menu
The bánh mìs are the highlight, but Banh Meat and Co. is no one trick pony. Their varied menu also features bowls with noodles, rice, salad, cabbage and all Vietnamese garnishes - plus the ability to pick your own protein. 
There's also toast with spreads like peanut butter and jam, cheese toasties, breakfast sangas, eggy breakfast banhs, beef phở and a full drinks menu featuring incredibly strong and tasty Vietnamese drip coffee. 
Want to try out Sydney's best bánh mì restaurant? No bookings necessary, just show up and enjoy!
@TheRocks.Models.Tenant.TenantViewModel