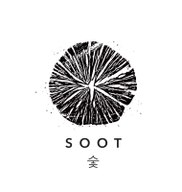 ---
---
Address
Shop T1/05/100 Barangaroo Ave, Barangaroo
Soot takes Korean BBQ to new levels in a neon lit dining room, with DIY smokeless grills, plenty of soju and high grade wagyu.
Soot adds extra Sydney sizzle to the traditional Korean BBQ experience, with fine dining presentation and wagyu beef cuts featuring marble scores of seven and above. Dine here and you'll enjoy one of Sydney's most fun and interactive dining experiences by the hospo-geniuses behind Tokki, Kinhboy and Honey.
Sydney's best Korean Barbeque
Soot may be the new kid on the block, but it's already 'steaked' its claim as one of Sydney's best Korean BBQ joints. Why? 
Its stellar menu is packed with delicious bites and premium cuts you won't find at other BBQ joints. That includes chuck eye roll MBS 9+, a short rib Galbi originating from a 50-year-old family recipe, and much more - all cooked DIY on smokeless Korean charcoal wood barbeques. 
Don't feel like doing the cooking? There's also a range of delicious pre-prepared bites like Korean fried chicken with sweet gochujang, wagyu tartare with garlic shoot and parmesan, truffle mashed potato and tofu clam soup. 
Korean cocktails and soju
No Korean BBQ is complete without a drink or two and Soot is no exception. Their drinks list includes a huge selection of crafted sake, korean soju and ju (wine), plus an excellent wine and beer list and 11 bespoke Korean themed cocktails. 
Want to try Sydney and Barangaroo's best Korean BBQ? Book a table at Soot here.