18 Sep 2023
Art Implementation Plan published
Barangaroo's arts and culture bolstered by the new Barangaroo Art Implementation Plan 2023.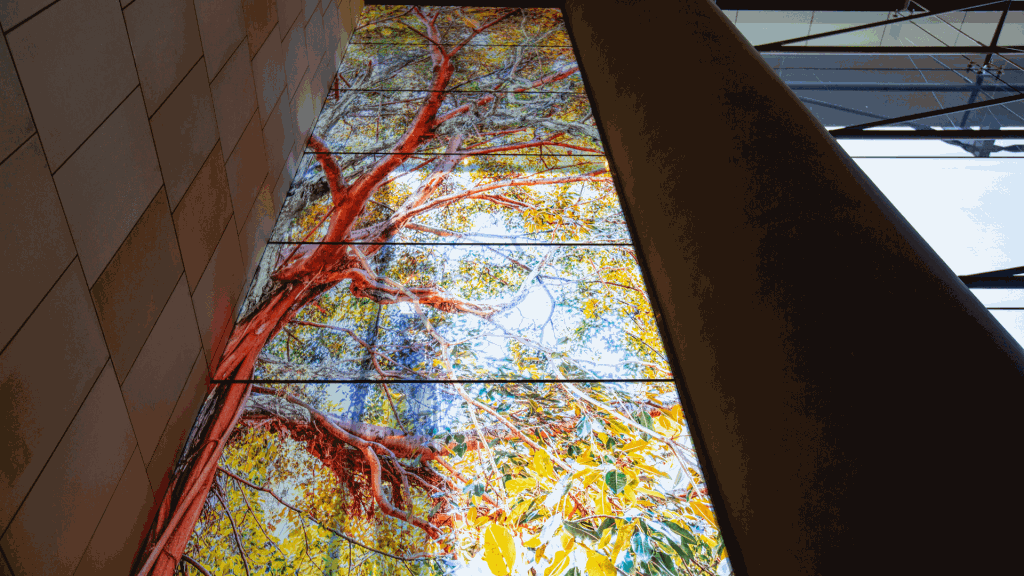 The Barangaroo precinct is shaping up to become a definitive harbourside destination for Sydney's visual arts and culture, bringing together a dynamic program of public art, temporary installations, and creative activations and programs.
This program is continued by the recently published Barangaroo Art Implementation Plan 2023, which outlines its ongoing commitment for the Barangaroo precinct to deliver public art that inspires people and solidifies its status as a celebrated cultural destination.
The Plan, published in September 2023, governs the commissioning and management of public art and cultural programs at Barangaroo, building upon the Barangaroo Public Art and Cultural Plan 2015 and Heritage Interpretation Plan 2022.
Together, the Plans aim to:
attract people to Barangaroo through public art and heritage interpretation that contributes to Barangaroo's evolving character and atmosphere
celebrate and reflect the site's First Nations and waterfront histories
give people an ever-changing program of temporary Barangaroo events and exhibits.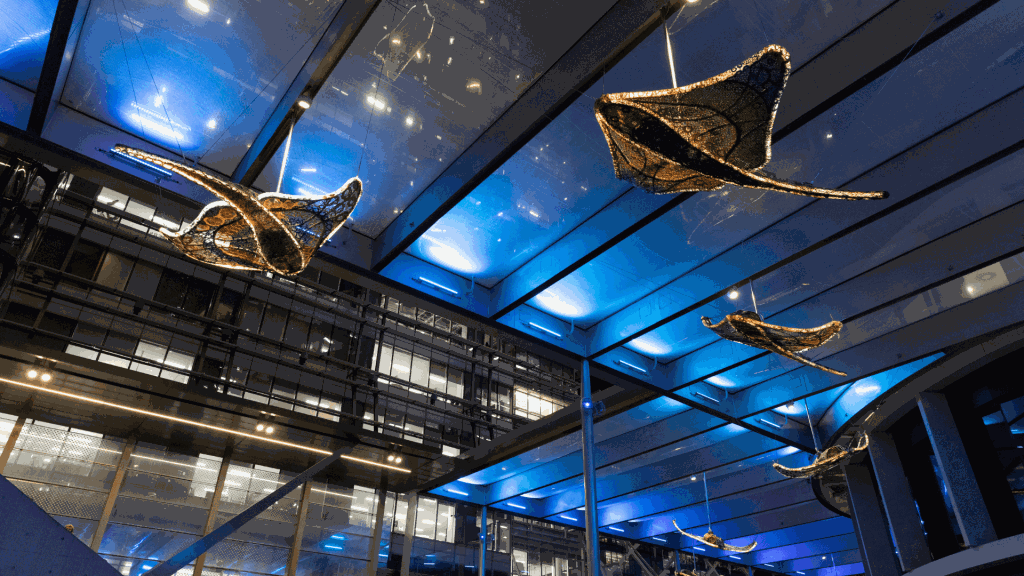 Explore themes of culture and identify through art
The Barangaroo Art Implementation Plan 2023 identifies artworks that are delivered, forthcoming and committed, all of which offer creative responses to Barangaroo's form, geography, rich history and future through integrated, site-specific installations.
Standout artworks which are committed for delivery by Infrastructure NSW include prominent pieces for Harbour Park, collectively known as Moon Vessel, Wind Vessel, and Water Vessel. These integrated First Nations-led artworks will connect park visitors to the water of the harbour, the sky above it, and the wind that travels through it to tell a unified story.
The Barangaroo Art Implementation Plan 2023 also details the many significant public artworks already delivered in the Barangaroo precinct, which include shellwall (Jonathan Jones and Esme Timbery), Shadows (Sabine Hornig), Mermer Waiskeder – Stories of the Moving Tide (Ghost Net Collective) and Wellama at The Cutaway (Alison Page and Nik Lachajczak).
Learn more or download a copy of the Barangaroo Art Implementation Plan (PDF, 27 MB)
Sign Up
Subscribe to be the first to know about our latest news and events.