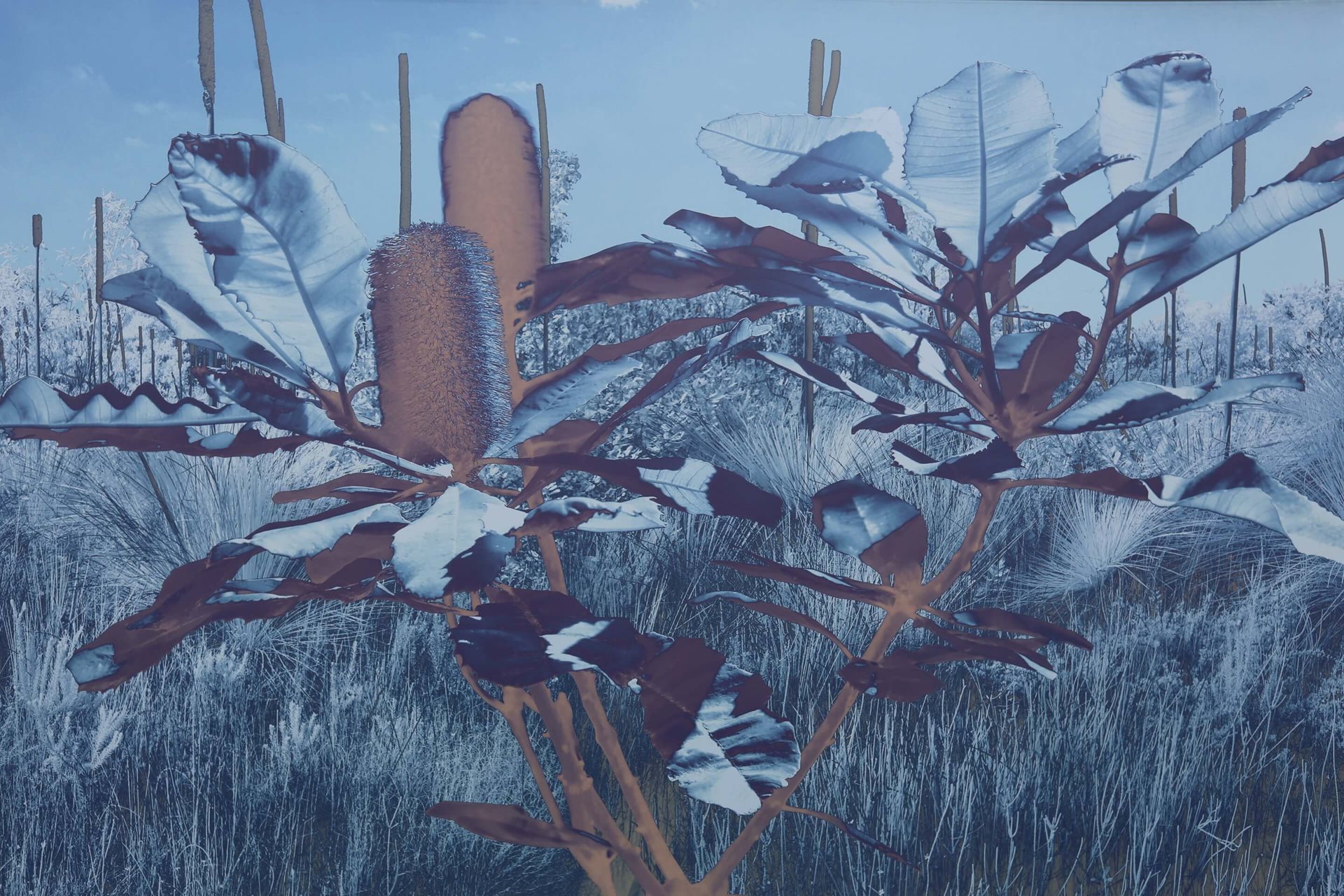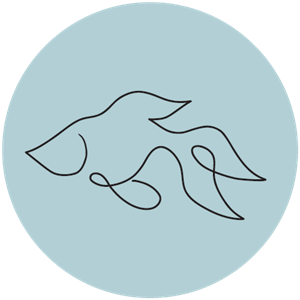 See & Do
Remembering artwork
Remembering shows the landscape of Gadigal Country as it may have appeared prior to colonisation.
Remembering, created by Australian artist Danie Mellor adorns the hoarding that runs along the Barangaroo foreshore (between Crown Resort and Barangaroo Reserve). Please note, while Central Barangaroo is being delivered, part of the artwork has been relocated to the Harbour Park community recreation zone.
Mellor is a contemporary artist of Ngadjon and Mamu Aboriginal rainforest heritage. His multidisciplinary practice explores the intersections of contemporary and historic culture and his work has received several major awards, acquisitions and commissions, including the 26th National Aboriginal and Torres Strait Islander Award in 2009, the National Gallery of Australia Member's Acquisition Fund (2018) and the MCA Australia Sculpture commission (2019).
The central themes of Mellor's Remembering artwork are Country, People and Language depicted by imagery of flora that is indigenous to Country on which Barangaroo is sited, Aboriginal women to depict the powerful Aboriginal woman from who Barangaroo takes its name, and Aboriginal language words.
In Mellor's words, "Remembering shows a landscape of Gadigal Country as it may have appeared prior to the colonisation. The environment in the work reflects the indigenous flora of the Sydney region, with elements of the Barangaroo Reserve an integral part of its composition.
Affirming and responding to the memory of Cammeraygal woman Barangaroo and the significant role of Aboriginal women in community, figures of female dancers are dynamically presented on the land.
The combination of otherworldly infra-red and visible light imagery suggests we are looking into a timeless Story Place, a land remembered in which the physical world meets a dimension of Dreaming. Remembering responds to potent themes of Country, People and Language, exploring our continuing relationship to place, ancestors, and nature."
@TheRocks.Models.Tenant.TenantViewModel