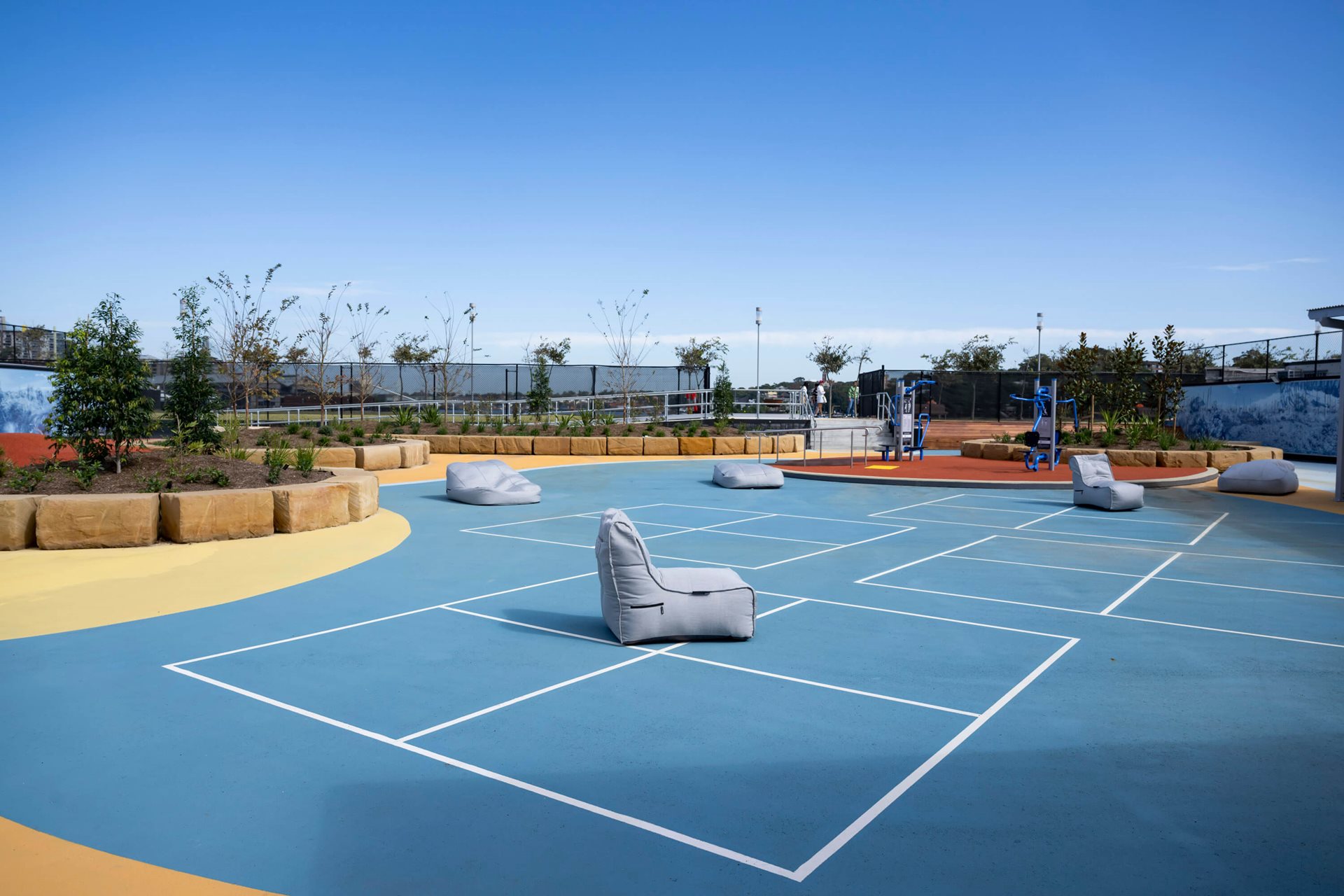 See & Do
Harbour Park community recreation space
A new community recreation space with an outdoor gym, handball courts and shaded areas is now open. 
At the heart of Barangaroo is the Harbour Park. Measuring 1.85 hectares in size, it will be a place for everyone to gather on Sydney's foreshore. The Harbour Park will build on our commitment to ensure more than half of Barangaroo is public open space.
A new recreation space within the Harbour Park footprint has now opened for the public to enjoy. This community space includes shaded areas to sit and relax, an outdoor gym, handball courts and a small play area with soft spaces for children.
@TheRocks.Models.Tenant.TenantViewModel