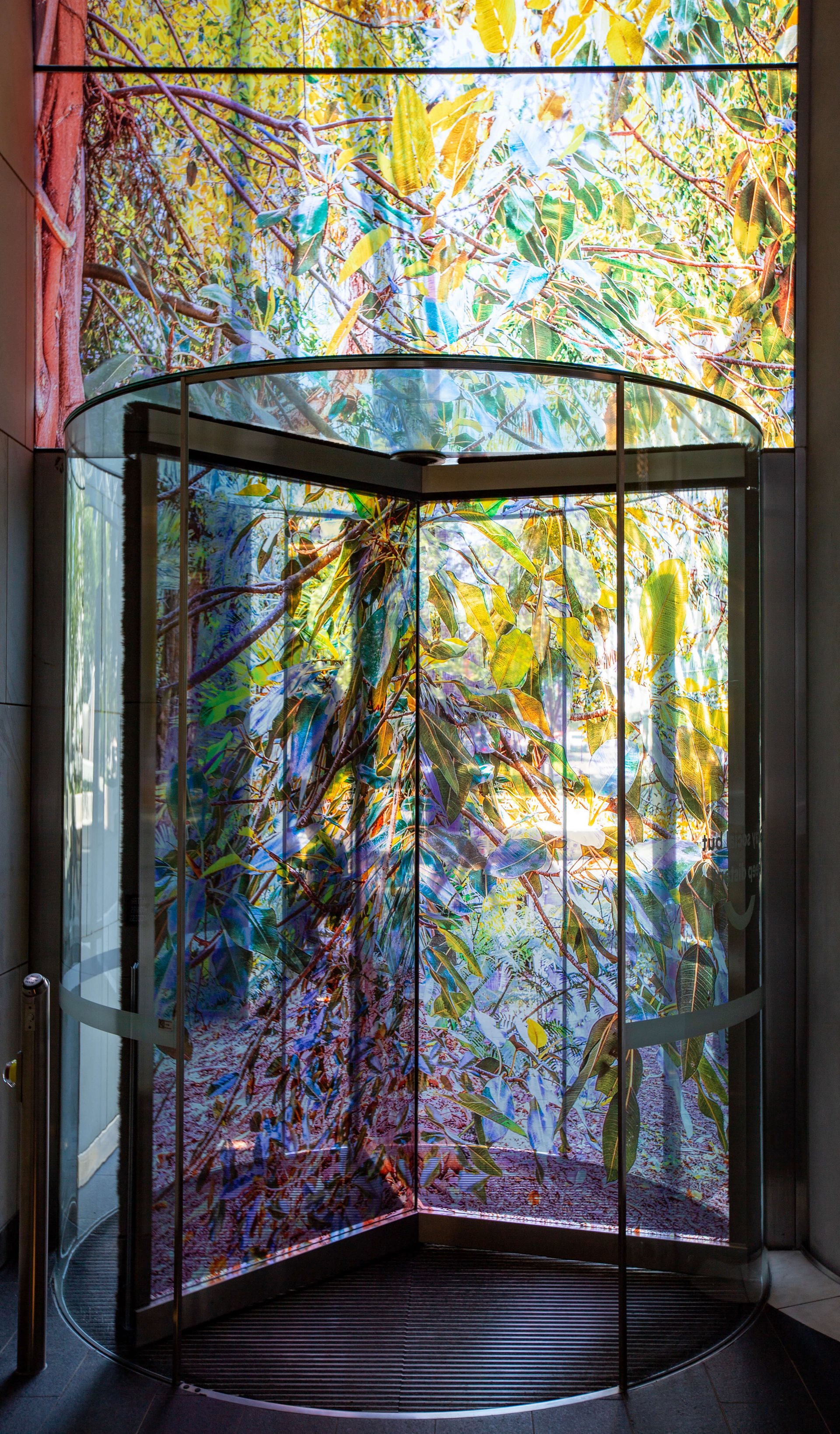 Photographic images of indigenous Sydney flora layered on to high curtains of multi-coloured glass walls.
Sabine Horning is an award-winning German artist whose photographs and sculptures are exhibited in many of the world's most lauded museums and galleries.  
Shadows is a photographic artwork intervention by Sabine Hornig. It forms a 170-metre-long walkway (the Through Site Link) that connects the three International Towers at the heart of Barangaroo South. It consists of transparent images of the native flora of Sydney embedded in the glass of the imposing entrances and exits of the towers.
Ancient plant forms of strangler fig, angophora, banksia and gymea suggest how the land may have looked before European settlement. By superimposing timeless forms of nature onto the tall planes of glass of the towers, Hornig's art connects the new precinct with ist ancient past, its natural wonders and its unique ecological treasures.
@TheRocks.Models.Tenant.TenantViewModel