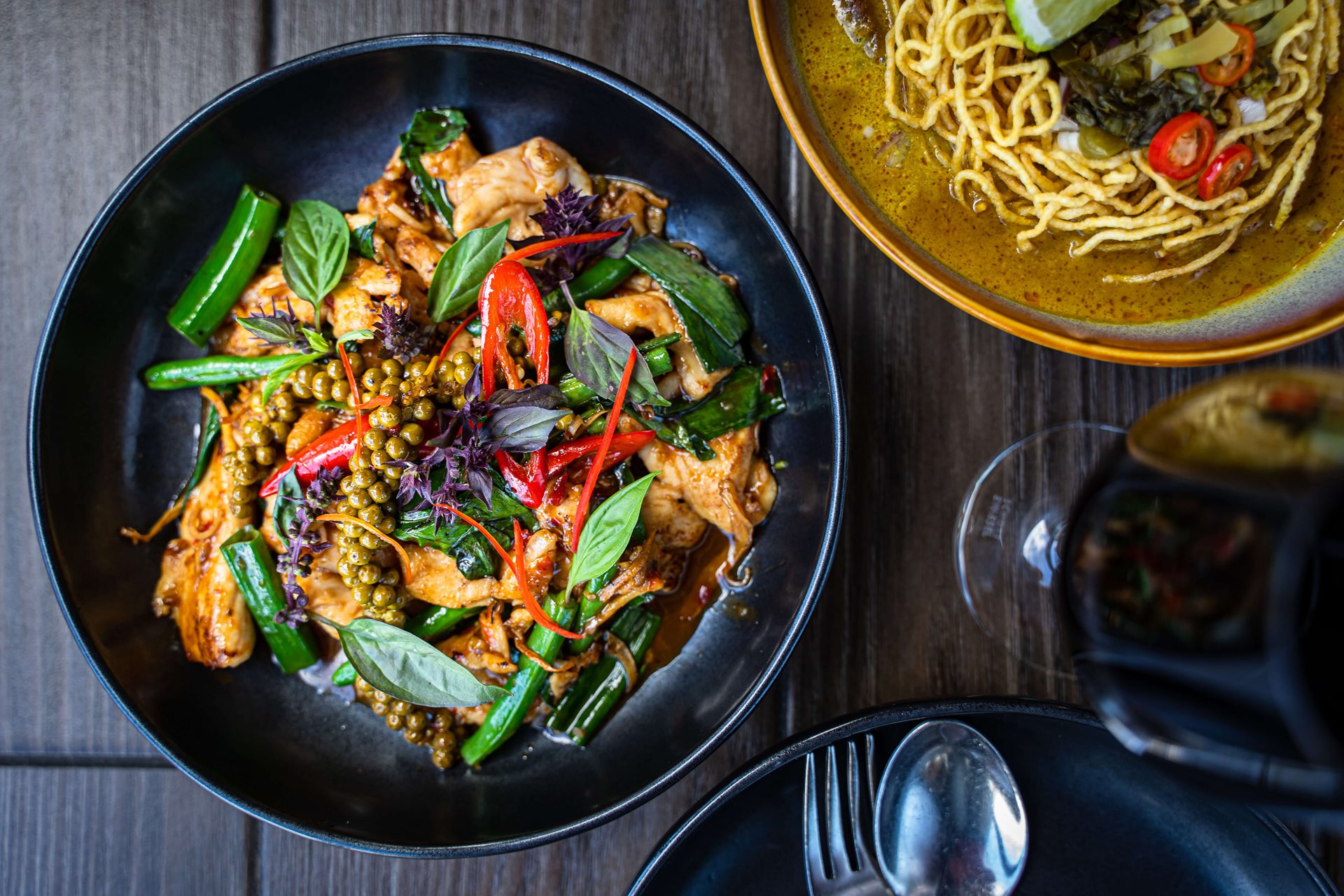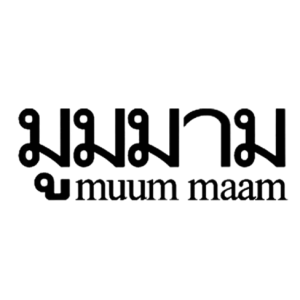 ---
---
Address
Wulugal Walk
6/23 Barangaroo Ave
Barangaroo NSW 2000
Opening Hours
Lunch
11:30am - 3pm, Mon - Fri
12:00 - 3:30pm, Sat - Sun
Dinner
5:30pm - 10pm, Mon - Sat
5:30pm - 9pm, Sun
Muum Maam is Thai slang for little glutton, and that's exactly what you'll be after tasting the punchy, fresh food at this Thai restaurant in Barangaroo.
When it's done just right there's nothing quite like Thai food. Herbs, spices, citrus and aromatics combine to create dishes that perfectly balance salty, sweet and sour - with just the right amount of heat. 
That's exactly what you'll find at Muum Maam. This authentic Thai restaurant has a prime location right in the heart of Barangaroo, Sydney's newest culinary hotspot. 
Authentic Thai near the waterfront
Muum Maam serve quick Thai street food during the day with casual dining in the evening, courtesy of the talented and experienced head chef Santo Bun. 
The menu pops with traditional Thai dishes, from a zingy prawn & papaya salad laced with lime and peanuts, to a massaman coconut curry rich with tender, melt-in-your-mouth beef. The starters combine authentic dishes with Sydney style, expect highlights like Moreton Bay bugs with betel leaves and chilli, scallop and prawn dumplings. 
Water views, cocktails & spectacular eats
We'd argue the best way to finish almost any day is with delicious food, cocktails and a sunset. Muum Maam ticks all the right boxes.
They serve Thai inspired cocktails, with ingredients like roasted rice and mango sorbet, plus a selection of Thai desserts (don't miss the fried ice cream). Last but not least they offer takeaway if you'd rather enjoy a Thai feast at home or picnic-style at one of Barangaroo's many parks.
Muum Maam is frequently busy so book in advance - or call ahead to order takeaway.