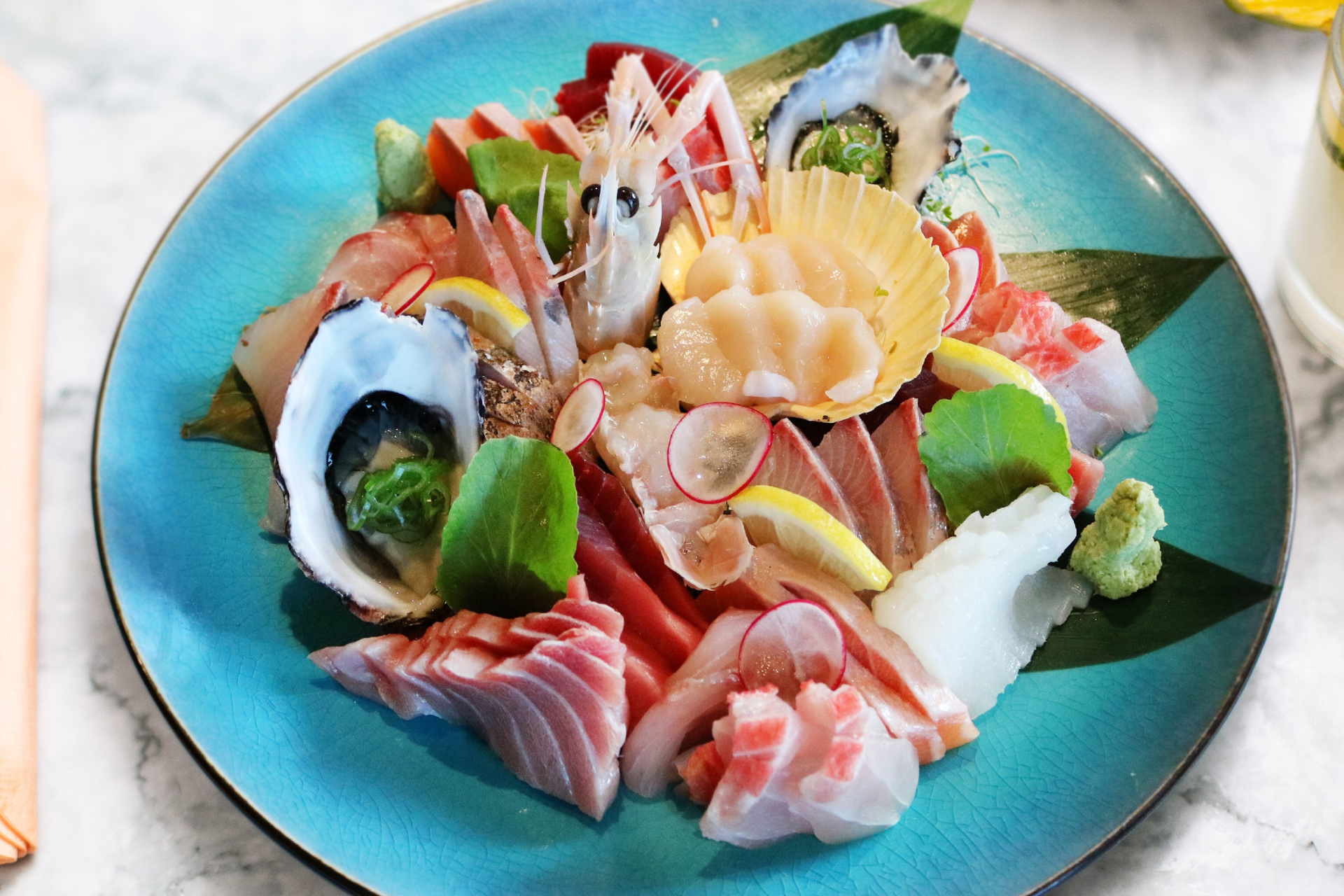 ---
---
Address
Shop T3/300 Barangaroo Ave,
Barangaroo
Opening Hours
11am - 3pm & 5pm - 9pm, Mon - Fri
11am - 9pm, Sat & Sun
Kokumai is an elevated Japanese sushi train restaurant, serving freshly prepared nigiri, sushi, poke bowls and tempura in an elegant setting.
The best sushi and nigiri is prepared with skill, fresh from the ocean and popped in your mouth seconds after it's prepared. That's exactly what you'll find at Kokumai where an entrancing sushi train transports dishes fresh from the kitchen right to your table.
Like the look of something as it goes by? Just grab and enjoy.
Elevated Japanese cuisine
Kokumai combines the elevated quality of the omakase (or trust the chef) experience with the convenience and fun of a sushi train. The results are fun and delicious.
The sushi train features sushi rolls such as tuna avo, spanner crab, prawn - plus nigiri of kingfish, tuna, salmon and white fish. There's also dozens of types of nigiri to try, including salmon belly, eel, oyster and tamago.
Feel like something hot? The special order menu features a large selection of Japanese classics, from delicate, umami miso toothfish, to BBQ eel and crispy garlic corn ribs.
Sake, umeshu and highballs
A sushi train wouldn't be complete without a couple tipples. There's a selection of non-alcoholic drinks and green teas, plus an extensive menu of sake, umeshu (Japanese plum wines) Japanese highball cocktails, wine and more.
Want to try Barangaroo's best Japanese restaurant? Book a table online here.