17 Oct 2023
Elevate your occasions with Barangaroo's dining experiences
Come, savour the moment, and let the culinary delights of Barangaroo be the backdrop to your cherished occasions.
In the heart of Sydney's bustling waterfront precinct lies a culinary haven that's redefining the art of occasion dining.
Whether you're wanting to celebrate a special milestone over a few drinks or indulge in a romantic evening with upscale dining, Barangaroo offers a myriad of exceptional dining options that promise to craft unforgettable memories for you and your loved ones.
As we unearth the secrets of Barangroo's culinary scene, you can rest assured that you'll impress your company with these dining treasures.
Spoil your loved ones for their special day, be it a birthday or anniversary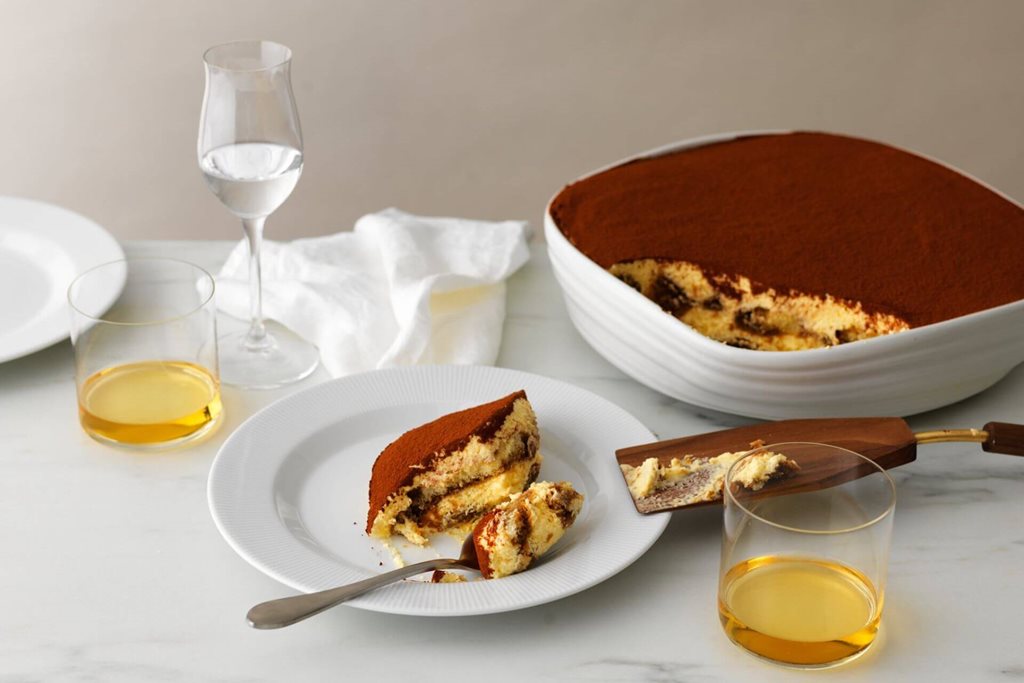 A'Mare
Inside a dining room inspired by the palazzos of Italy, A'mare offers a truly luxurious experience. A'mare is a classic fine-dining Italian restaurant, with an ever-changing menu that inspires nostalgic delight in every diner. The restaurant and its chef, Alessandro Pavoni, have won acclaim for their authentic approach, earning a chef's hat from the Australian Good Food Guide Awards. Indulge in their extensive wine menu and don't forget to try their famous Tiramisu al cucchiaio - inspired by Pavoni's childhood memories.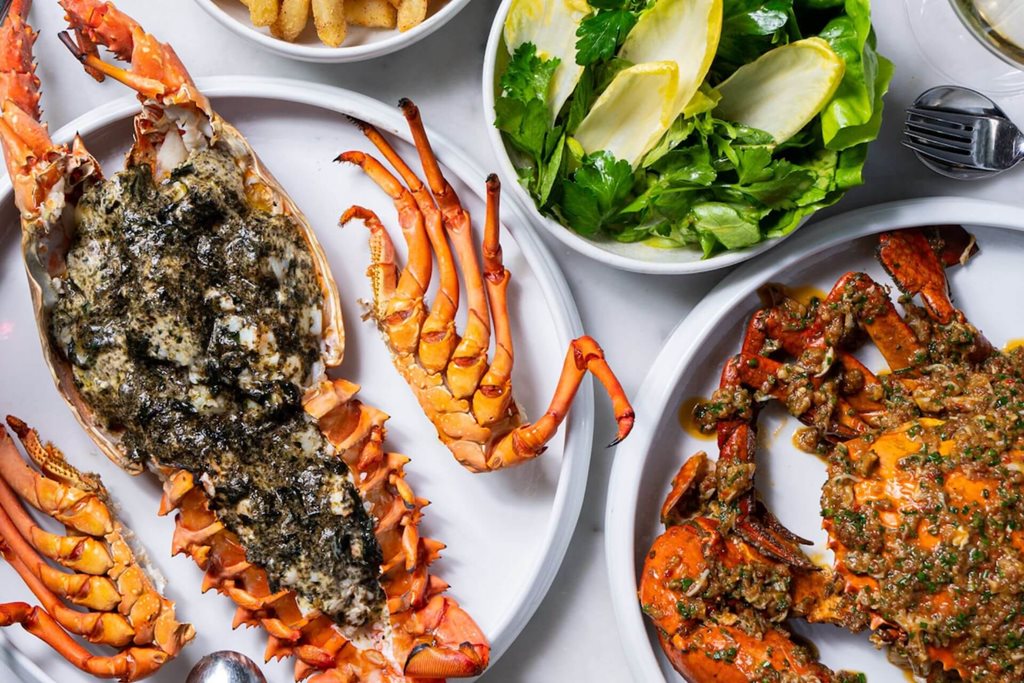 Cirrus
With a menu that showcases the freshest local seafood prepared with great skill and fresh, seasonal ingredients, Cirrus is just the right amount of luxurious for your special moments. They have a generous outdoor terrace overlooking the water and a main dining room that features thoughtful design and use of natural materials. From locally caught lobsters, sea urchins, and black pearl sterling white caviar, each dish is a masterpiece that embodies the essence of Barangaroo's waterfront location.
Nobu
Nobu is the Australian iteration of one of the world's most iconic Japanese restaurants, by influential chef Nobuyuki Matsuhisa. This fine dining restaurant has also earned a chef's hat from the Australian Good Food Guide Awards, with its 47 restaurants in main centres all over the world where it's known and loved for its imaginative fusion dishes. Nobu's Crown Sydney location serves all of the classic Nobu dishes including fragrant, delicate black cod miso, and the punchy yellowtail jalapeno, as well as its own unique cuisine, leaning heavily on seasonal produce and Australian seafood that pays tribute to the local flavour of Barangaroo.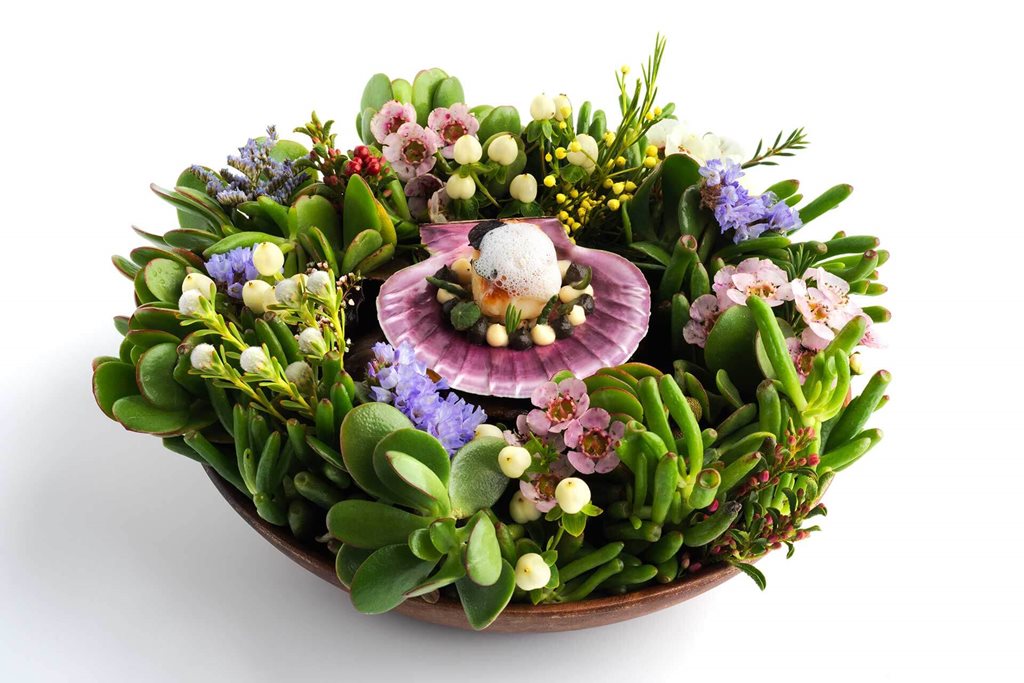 Oncore
A sky-high fine-dining restaurant with stunning views across Sydney Harbour by three-Michelin-star-chef Clare Smyth - this is the ultimate gastronomic experience to treat someone special. Oncore has earned its position as one of Sydney's best restaurants, earning three chef hats from the Australian Good Food Guide Awards, and is recognised as one of the top 50 dining experiences in the world by the prestigious La Liste awards. Smyth has taken inspiration from her highly lauded UK restaurant, Core, and added a Sydney flavour with local produce and dishes inspired by the harbour. 
Discover an under-the-radar bar for date nights, pre-drinks, and after work gatherings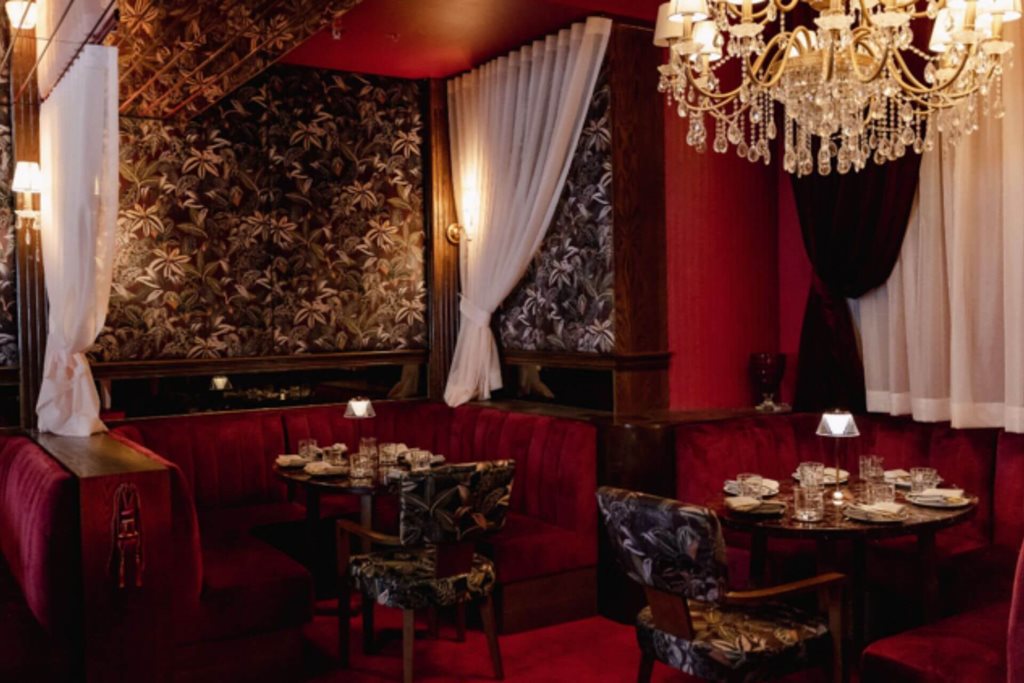 Cardea
With all the hype around hidden bars, here's one to add to your list. Cardea, a captivating cocktail bar with a line-up of local musicians on most nights, boasts luxurious velvet interiors, vintage furniture, and intimate private booths that create the perfect atompshere for a date night or fancy pre/post-event drinks. Every sip is an adventure with cutting-edge cocktail creations paired with tantalising complementary dishes, each influenced by a different corner of the globe. They also have a happy hour from 4pm to 6pm every Tuesday to Saturday featuring $16 cocktails!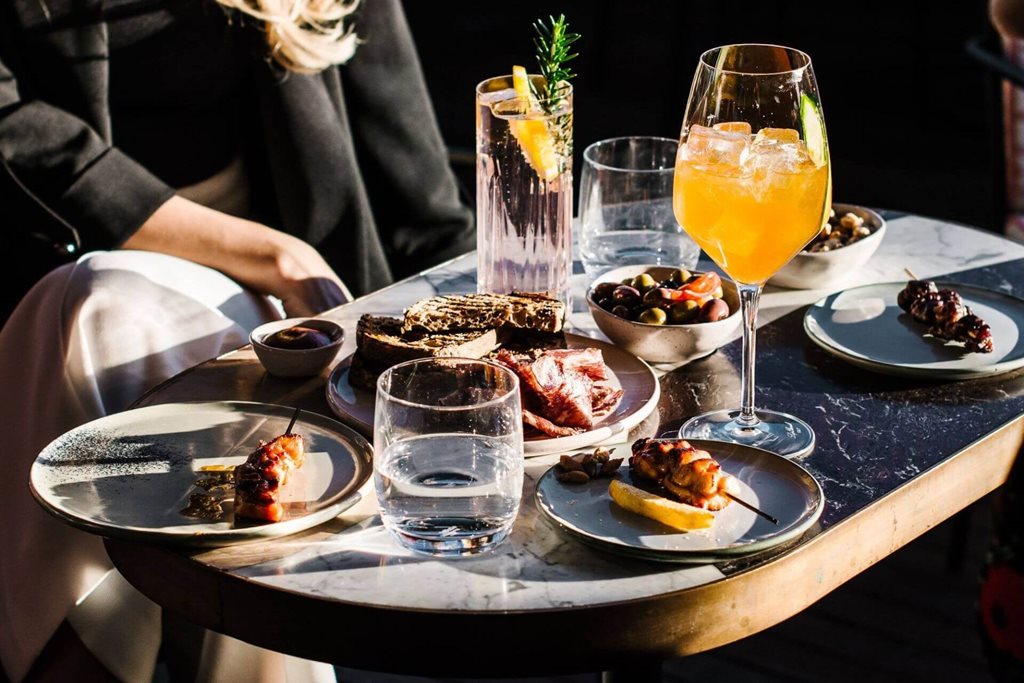 Smoke Bar
Looking for a rooftop bar that gives you front-row seats to spectacular sunsets over Sydney's skyline? Smoke Bar prides themselves in their unrivalled cityscape views as well as a crowd-pleasing assortment of cocktails and a carefully curated list of both local and global varieties of wines. Whether you're out on a date or sharing drinks with a group, its wide-open spaces cater to all, and every Thursday through to Sunday they have live DJ performances! It's no wonder they won TimeOut's Best New Bar Award in 2018!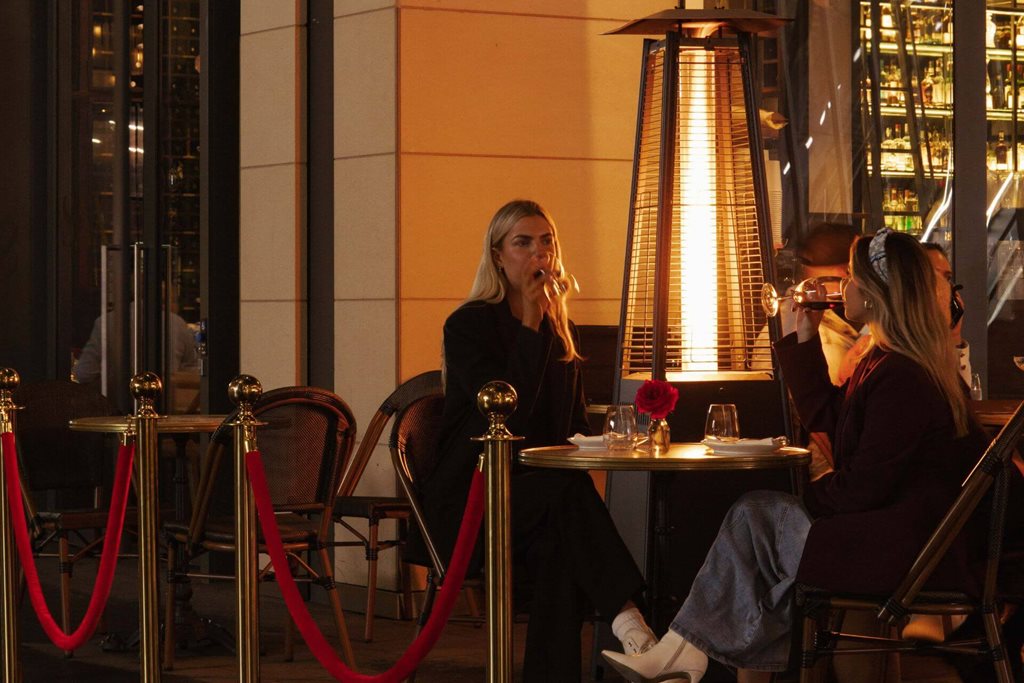 Sax
There's a reason this joint is called Sax - in the evenings this relaxed cafe transforms into an intimate lounge bar with live saxophone, where a couple of talented bartenders are shaking something delicious. This European inspired bar has a low lit atmosphere where you and your company can sip some of Sydney's best cocktails and snack on some sharing plates in their cosy lounge or starlit courtyard.
Catching up with the girls? Indulge in a bottomless lunch getaway!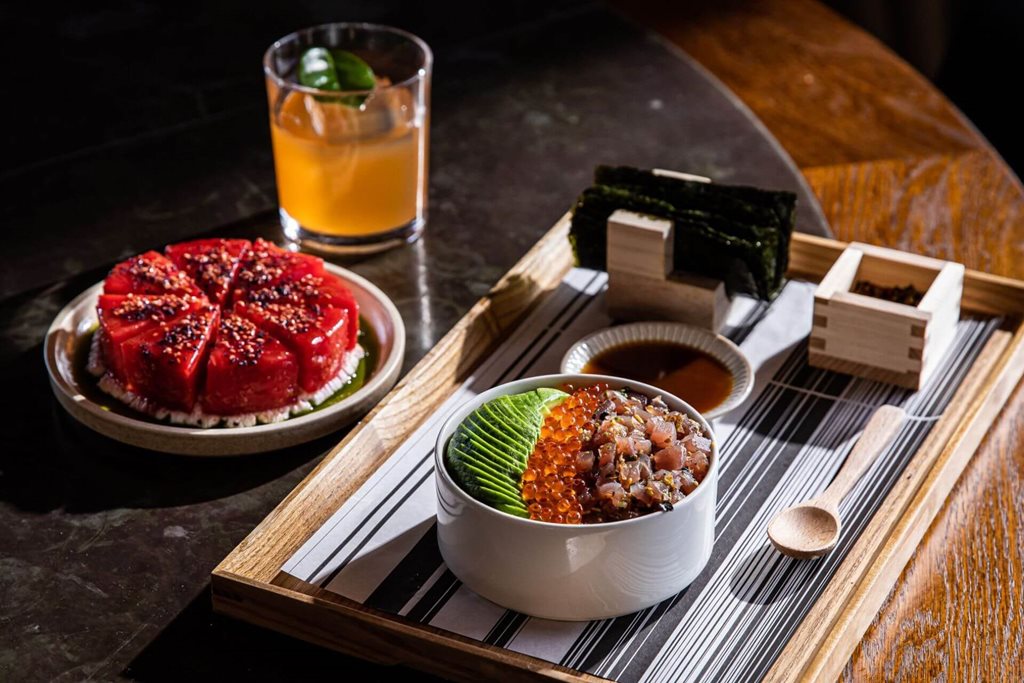 Rekōdo
If you're looking for an all-rounded celebration experience with food, drinks, and music, this Japanese-inspired restaurant and vinyl bar is the perfect spot. Spinning on Level 1 at Barangaroo House with a taste-making selection of top DJs playing all-vinyl sets, Rekōdo offers two hours of bottomless seasonal spritzes, watermelon margaritas and prosecco for $75pp every weekend. You can also take your catch-up to the next level by trying Rekōdo's 'omakase' menu (which translates to I'll leave it up to you) ranging from $75pp to $95pp.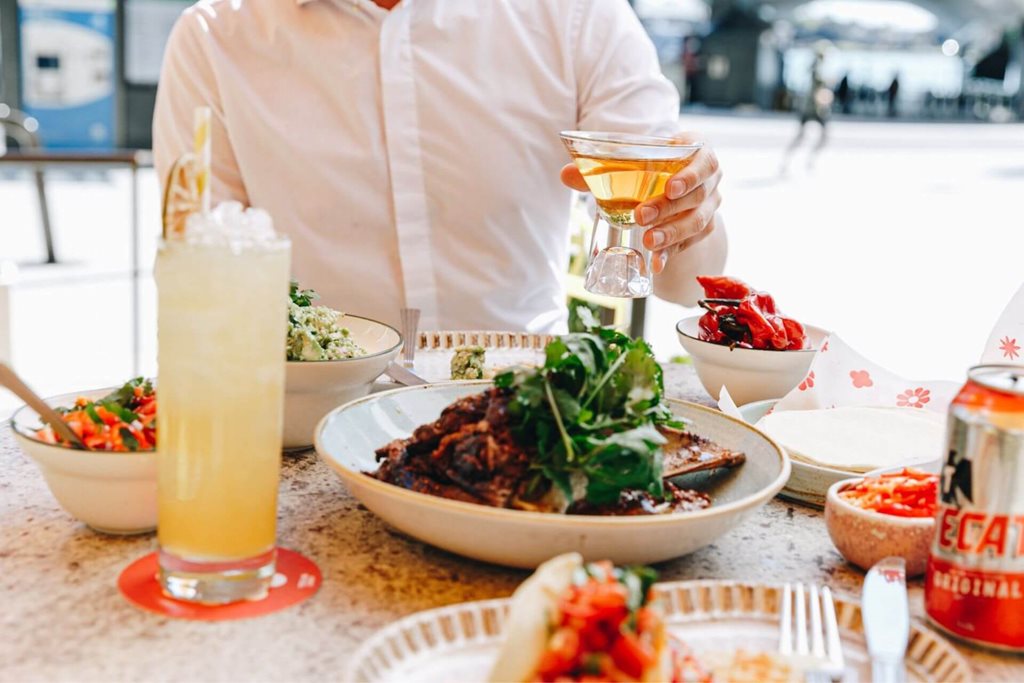 Tequila Daisy
For a waterfront spot with friendly staff, a bright, bustling atmosphere and fresh Mexican flavours, look no further than Tequila Daisy. Kick back on their outdoor dining terrace and enjoy a margarita on arrival, a diverse range of Mexican dishes made with quality sourced ingredients, and 90 minutes of free flowing Rosé with their weekend bottomless lunch! It's the answer to Sydney's sun-drenched days.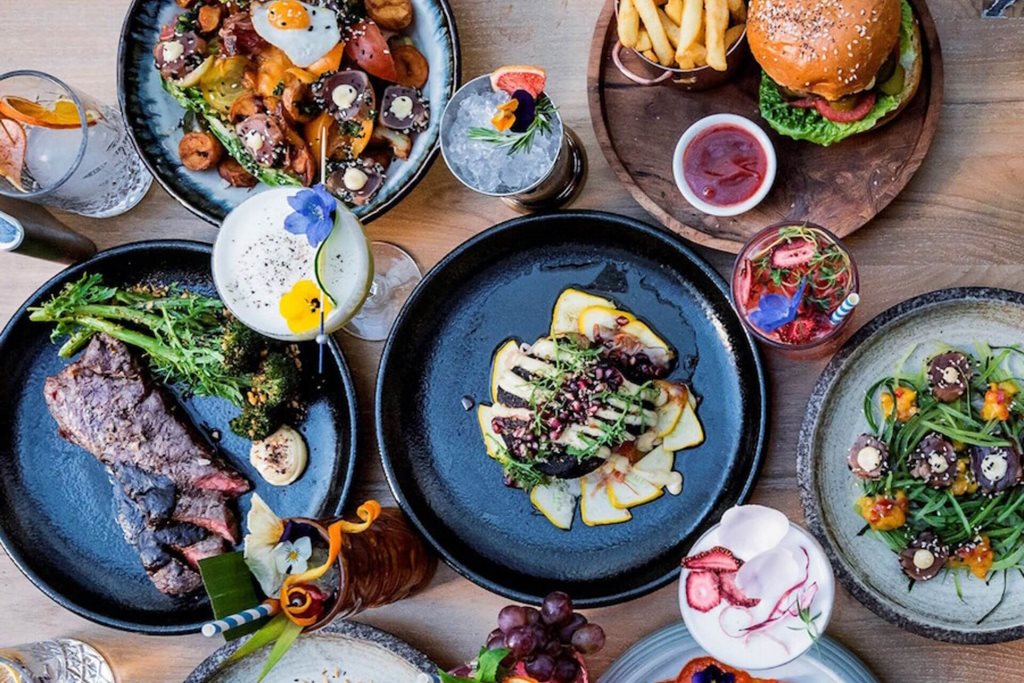 Wild Sage
Make the most of your weekend with unlimited Aperol Spritz, Bellini, and sparkling wine, along with a curated selection of sharing plates featuring Wild Sage's signature lobster tacos. Their modern Australian menu serves up a range of colourful, creative dishes that complements the cafe's buzzing, feel-good vibe, making it the perfect spot to wine and dine with your friends!
Sign Up
Subscribe to be the first to know about our latest news and events.