27 Sep 2023
Craving noodles? Here are Barangaroo's Supreme Noodle Havens
Discover the best noodle spots nestled along the glittering waterfront of Barangaroo - each one a testament to the precinct's ever-evolving culinary landscape.
In the heart of Sydney's treasure trove for vibrant and diverse eateries lies an array of some of the most delectable noodle dishes that will tantalise your taste buds.
Whether you're a dedicated ramen enthusiast, a lover of pad thai or pho, or simply seeking the ultimate comfort food, Barangaroo's diverse noodle scene has something extraordinary waiting just for you.
There's no better place than Barangaroo to enjoy your favourite savoury strands, being amidst the bustling streets, modern skyscrapers, and glittering Sydney Harbour.
So what are you waiting for? Make a day out of visiting one of Barangaroo's finest noodle joints today!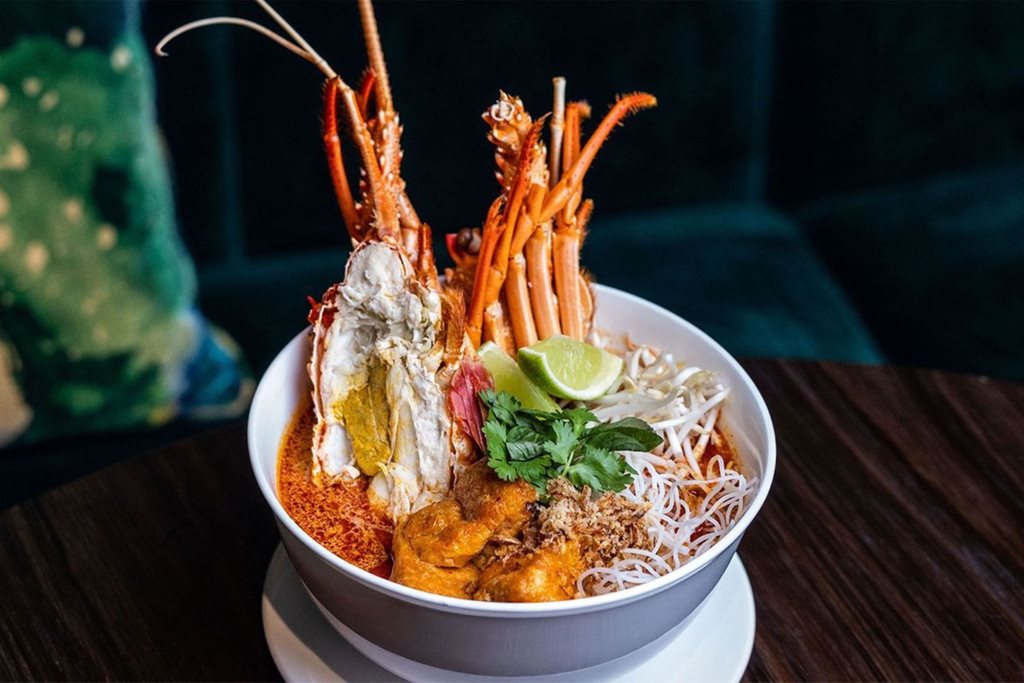 88 Noodle
88 Noodle is hands down one of Sydney's best noodle restaurants. Handmade noodles are the centrepiece of the menu, with Sichuan cold noodles, prawn laksa with fish cakes and a Shanghai noodle soup that brims with the flavours of slow-cooked beef. Find 88 Noodle on level three of the Crown Sydney, and when you visit make sure you grab a seat near the open kitchen so you can see the chefs in action!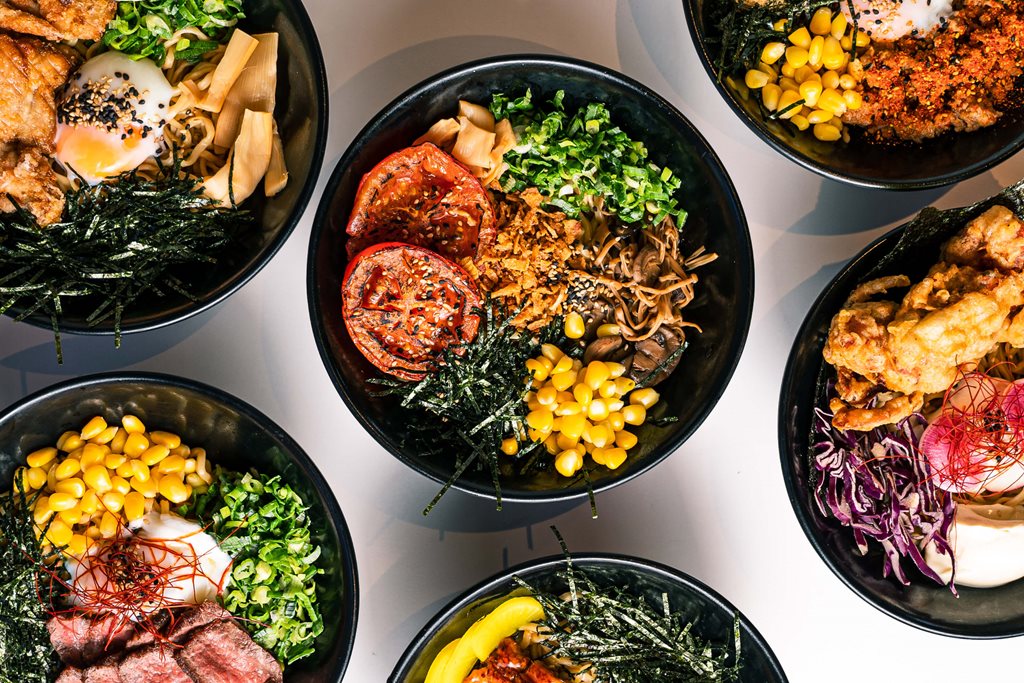 IIKO Mazesoba
Mazesoba, meaning mixed noodles in Japanese, is a special kind of ramen that replaces broth with umami soy sauce and delicious toppings. There's a wagyu mazesoba with MB 8-9 steak, onsen egg and shallot, a vegan noodle with slow roasted tomatoes, all with house-made wheat noodles that are just the right amount of chewy. 
Ipoh Town
There's no fusion dishes here - just real Malaysian food cooked as it is on the streets of Ipoh, a little city in Northwestern Malaysia and one of the best foodie spots in the entire country. Highlights of Ipoh Town in Barangaroo include a laksa bursting with fresh coconut, chilli and lemongrass flavours, and a nasi lemak with succulent slow cooked beef rendang.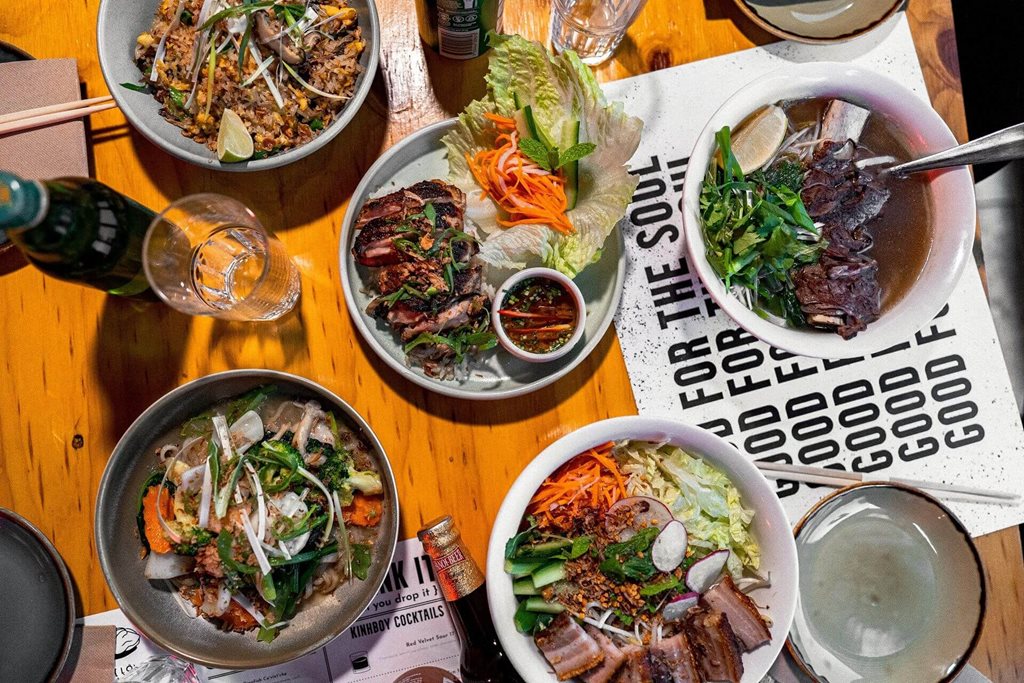 Kinhboy
Explore modern Vietnamese cuisine blazing with the flavours of wok flame and fresh herbs - served on the Barangaroo waterfront with bespoke cocktails and wine. Kinhboy's moreish menu is designed to share, featuring their Fuh' Stir-Fry Noodles with bone marrow, Chinese broccoli and rice noodles, as well as their Bánh hỏi platter - a Vietnamese dish consisting of rice vermicelli woven into intricate bundles paired with crackling pork and Vietnamese pickles and herbs.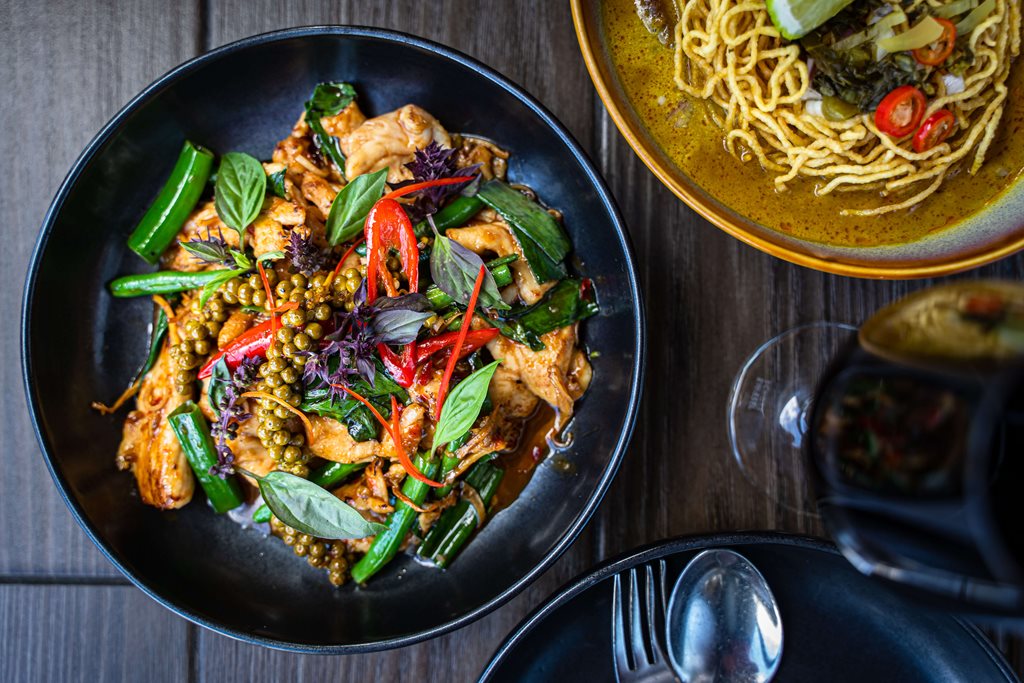 Muum Maam
Looking for a seriously authentic pad thai? Muum Maam is a traditional Thai restaurant that focuses on using fresh ingredients and seasonal produce with authentic flavours and contemporary techniques. Discover an array of herbs, spices, citrus and aromatics in their dishes that perfectly balance salty, sweet and sour - with just the right amount of heat. What's more, Muum Maam have a prime location right near the iconic harbour in Barangaroo South, giving you the perfect opportunity to catch the sunset at dinner time!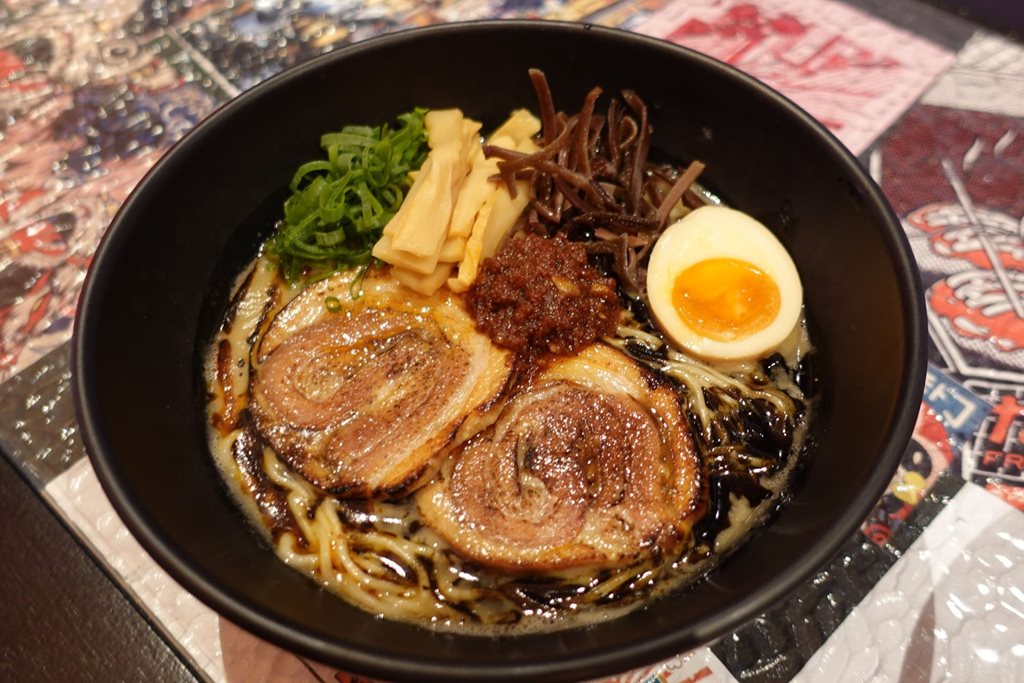 Torotoro Ramen Bar
Whether you're in the mood for fresh, fragrant, flavour-filled ramen, a tantalising range of cocktails – or both – there's no better place than Torotoro Ramen Bar. Nothing compares to the rich, savoury flavour and creamy texture of their tonkotsu broth – and if you order the Torotoro Special, you get to experience it at its best. The soft shell crab ramen is a winner for any seafood lover, while 'what the duck?' – an exceptional miso ramen with five-spiced sous vide duck breast – takes succulence to new heights.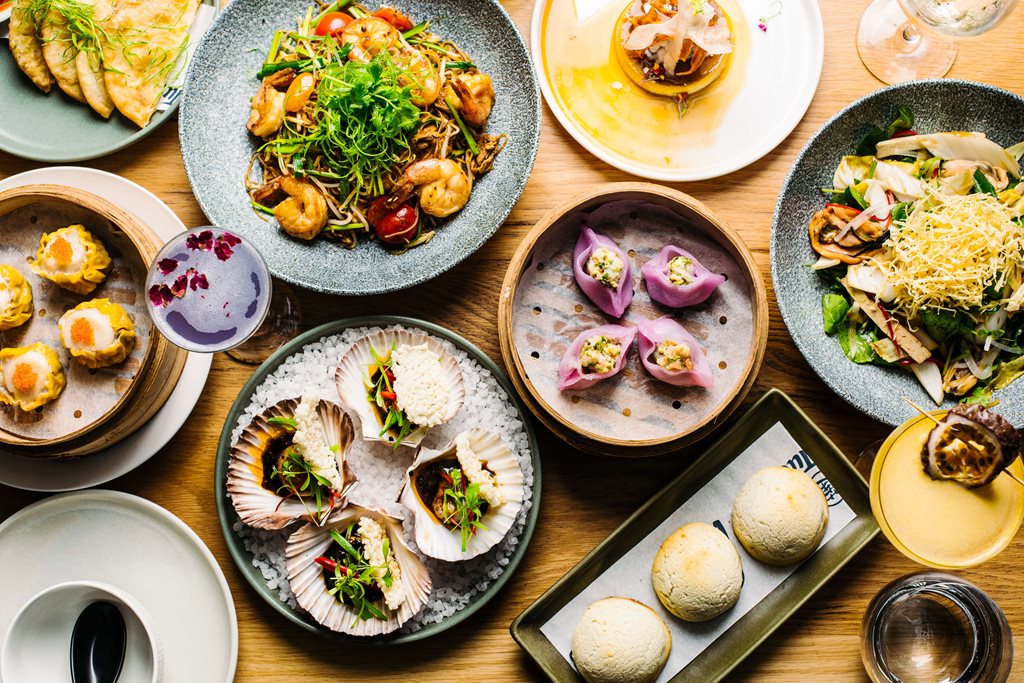 Lotus
Lotus is a buzzy restaurant with a pan-Asian vibe and delicious noodles - choose between their iconic work-fried and chilli infused hokkien or flat rice noodles, featuring seasonal produce, refined kitchen craft and terrific service. Its stunning outdoor space with a covered terrance on the wharf of Barangaroo is perfect for day or night events, where you can watch the most beautiful sunsets, drink in hand surrounded by friends.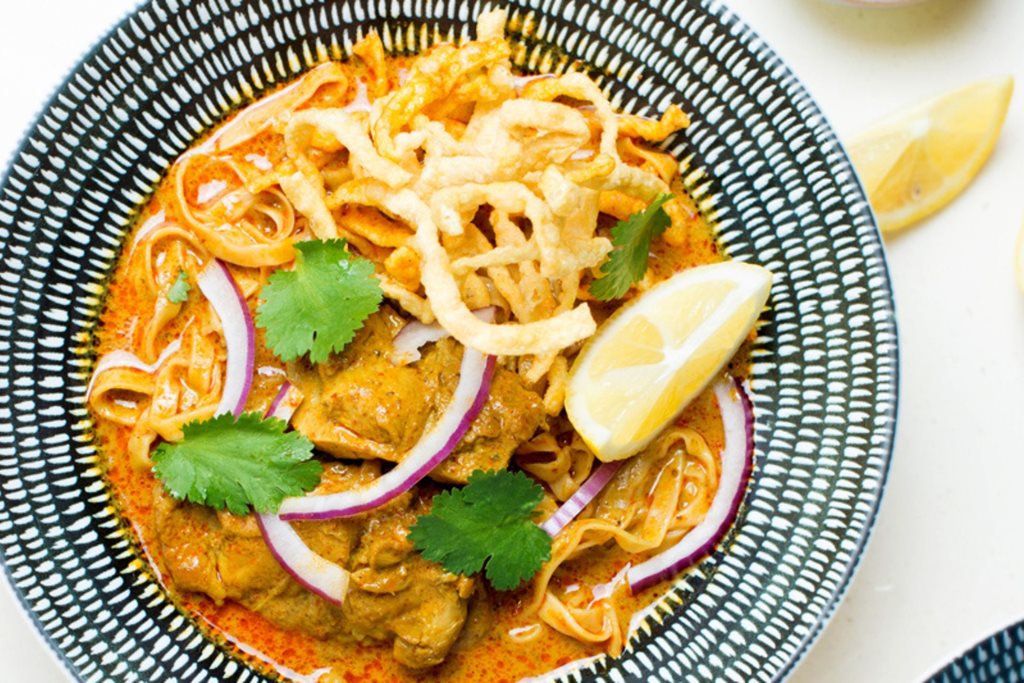 Pepper Seeds Thai
Another authentic spot to get your Thai-noodle-fix is at Pepper Seeds Thai! Their Barangaroo location is perfect if you're after a fast, convenient and delicious lunch to takeaway. When your work day needs that little extra pep, all you need is some melt in your mouth pad see ew or a steaming laksa that balances sweet, salty and sour.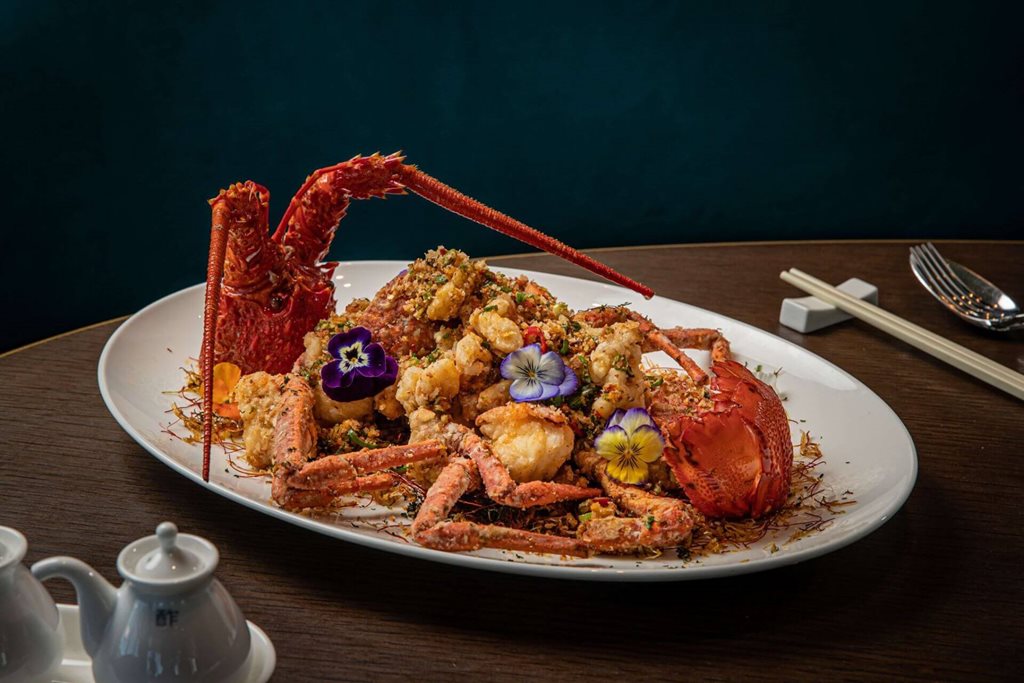 Silks
Classic cantonese cuisine is enlivened with a fresh, fine dining twist at Silk, Barangaroo's Cantonese restaurant. Their extensive menu features all the authentic Cantonese dishes you know and love, such as homemade wok fried flat rice noodles with wagyu beef or cripsy egg noodles with choy sum. Serving from an opulation dining room on the third story of Crown Sydney, you can enjoy breathtaking views over the Sydney harbour while you satisfy your noodle cravings in the most lavish way possible.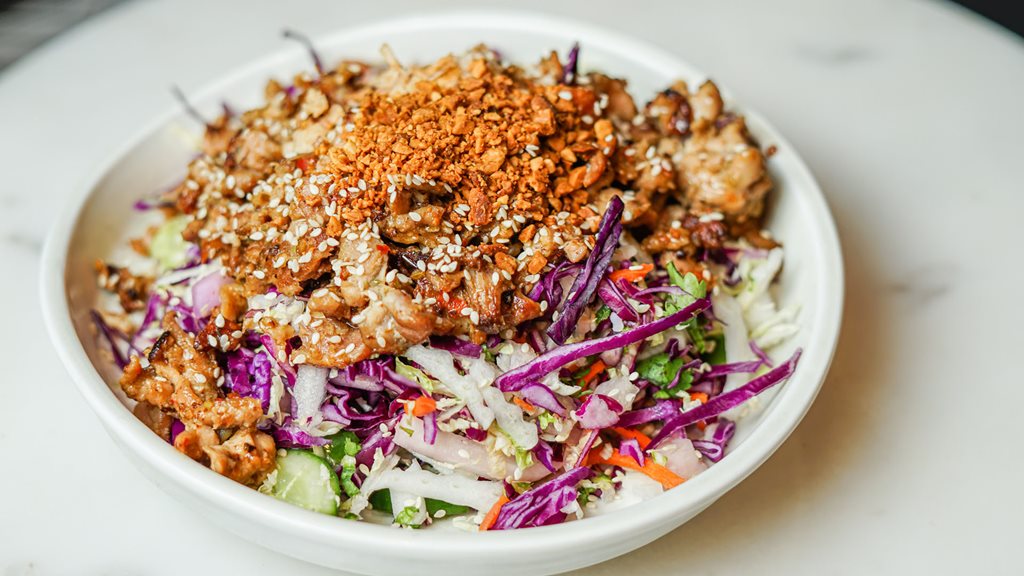 Banh Meats & Co.
Banh Meats & Co. is a Sydney Vietnamese cheap eats restaurant that serves a selection of Vietnamese dishes. Their fresh Vietnamese vermicelli bowls are the perfect lunch option for a warm, sunny day, where you're feeling like something light and healthy but also fulfilling. Top your bowl with Vietnamese garnishes and pick your own protein - you can choose between crispy pork, super fresh grilled prawns, vegan crispy tofu, and more!
Sign Up
Subscribe to be the first to know about our latest news and events.